Peugeot unveiled the Peugeot 208 GTI at the 2012 Geneva Motor Show last month, previewing a possible production model set for the near future. A Peugeot official has now said that if Peugeot decides to build it, it must be the best in its class.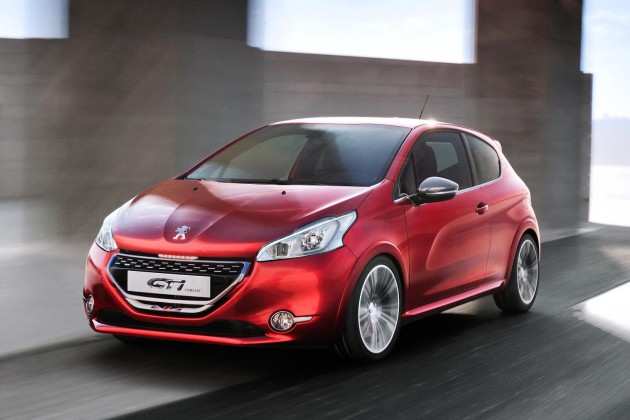 The 208 GTI is looking to rekindle the hot hatch spirit of the highly praised Peugeot 205 GTI of the late Eighties. The vehicle would showcase properly sporty characteristics for great and fun handling, a zippy yet frugal engine, and styling in tune with the GTI heritage.
Speaking with Autocar recently, Peugeot director of range Laurent Blanchet said the company is still evaluating possible production of the 208 GTI concept. One of the criteria he said the model would have to pass is to be the best small hot hatch in its class.
This means bettering the Mini Cooper JCW,  the Volkswagen Polo GTI, and the Renault Clio 200. Blanchet said,
"We do not want to create a car like the 207 RC or 308 GTI again. We want to launch a car that is modern and genuine, a real GTI. We want the genes of the 205 GTI to run in the car, but to present those things in a modern way."
He also emphasised that outright power would not be the key, instead saying that handling must foremost. Conversely, he admits, developing a car like that won't necessarily mean it will sell in the kind of mass numbers that will substantially benefit the company. He said,
"Our research suggests there are two ways to build this car: as a raw performance car with no radio, no air-con and so on, or one that combines driving ability with equipment and style. The former will sell few cars, but the market for the latter looks better. We must find an equilibrium."
If production is given the greenlight, it isn't likely to commence until at least next year. We'll keep you updated.