Citroen's DS brand has launched its largest SUV, called the DS 7 Crossback. It's the first of a new wave of models on the horizon from the French, PSA Group brand.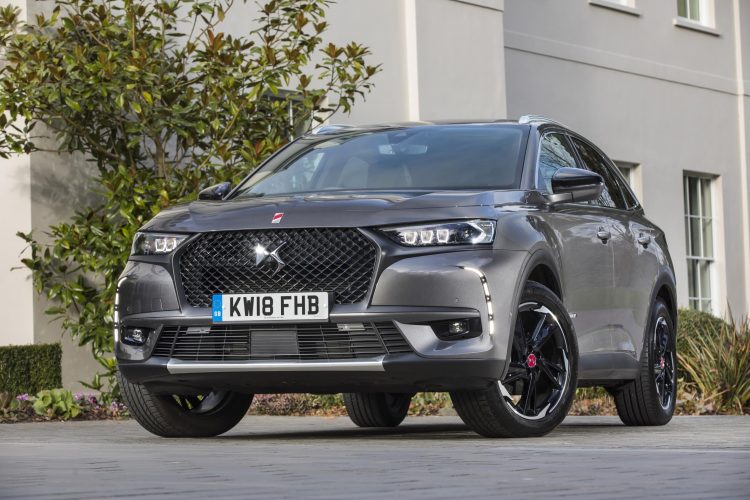 DS describes the DS 7 Crossback as an SUV with a strong personality, presenting an "ideally proportioned" balance between comfort and style. As any Citroen owner will be quick to tell you, comfort is always a hallmark of the brand and it looks like the same applies with DS.
At the front the DS 7 uses active LED headlights with chrome 'DS wings' connecting the two. The new-look DS badge sits in the middle, surrounded by a diamond-style grille that has been crafted to represent a coat of arms. A string of vertical LED daytime running lights close off the front end width.
DS has come up with a super impressive interior for the new model, incorporating twin 12-inch LCD screens for the dash. One houses the media functions including the sat-nav system and DS Connect along with MirrorScreen smartphone pairing, while the other is for the driver and the car's instrument dials.
The company will be offering a range of different interior combinations. Four, to be precise. These span from Bastille, Rivoli, Opera, and Performance Line, each presenting a different set of colours, lighting, and trimmings for a tailored character.
Under the bonnet the DS 7 Crossback will be the first PSA Group vehicle to be offered with a petrol plug-in hybrid powertrain, coming in 2019. Called E-Tense, the hybrid consists of a 147kW petrol engine paired with two 80kW electric motors. Combined, the system develops 221kW.
Thanks to the 13kWh lithium-ion battery, located under the rear seat floor, the E-Tense version offers an electric driving range of 60km. Although, it can be driven in three modes, spanning from full electric, hybrid, or combined for maximum performance.
Aside from the E-Tense hybrid, the SUV is being offered with five different engine options that all meet Euro 6.2 emissions standards. Included in the mix are three petrol units, generating about 166kW, 132kW, and 97kW, along with two diesel units producing 97kW and 132kW. A new eight-speed automatic transmission is offered for the two top petrol units and optional on both diesels, while a six-speed manual is used for the rest.
Citroen's Australian arm hasn't confirmed a local launch as yet, but the range is now on sale in Europe.