Jaguar is reportedly working on a special SVR version of the upcoming XE mid-size sedan. It's set to be a rival for veterans like the BMW M3 and Mercedes-Benz C-Class AMG.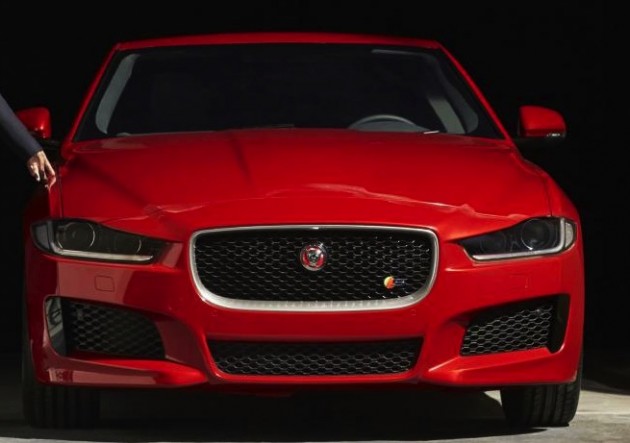 The all-new Jaguar XE will debut next month, showcasing plenty of potentially class-leading technologies, such as a mostly aluminium platform, an advanced user interface, and sharp and sporty handling. It will also come with lots of benchmark-setting technologies.
There's always been the chance that Jag will introduce a performance variant of some kind, like an 'XE R'. According to an Auto Express report, the company is planning an SVR model.
The SVR name debuted with the Range Rover SVR only last week. It was a project developed by Jaguar Land Rover's new Special Operations division.
It's believed the XE SVR will come with Jaguar's 5.0-litre supercharged V8 as seen in the F-Type V8 S. In the drop-top, the engine produces 364kW of power and is matched up to an eight-speed auto transmission with rear-wheel drive.
If this unit is carried across it will help the XE become the most powerful car in the class, out-powering the M3 and even the heavy-hitting Mercedes-Benz C 63 AMG. Acceleration from 0-100km/h is expected to take around 4.0 seconds.
To keep up with the savage engine, whatever tune it ends up getting, the performance variant is likely to come with bespoke brakes, suspension, and a sophisticated limited-slip differential. Some distinct aero features are also likely, as well as a suitably themed interior.
The regular XE will be unveiled on September 8, with the SVR model possibly landing in showrooms by 2016. This should be a cracking little sedan when it arrives, and certainly one for BMW and Mercedes buyers to look out for.