A car based on the Lexus LF-LC concept is set to go into production as a replacement for the much-loved LFA, becoming the company's new "halo" model above the RC F Coupe. The news comes almost six months after we reported Lexus was keen to put the LF-LC into production.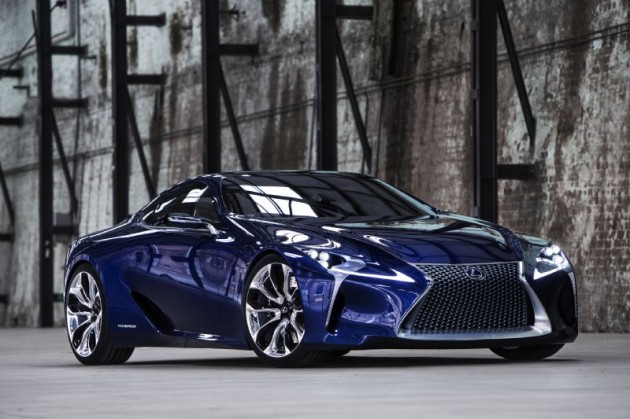 Although Lexus has previously pointed to a replacement for the LFA, there has been no confirmation it would be based on the LF-LC until now. The latest comes from Haruhiko Tanahashi, the brains behind the LFA. He said in a recent Autocar report that a car based on the LF-LC concept was already in development.
Tanahashi also said the company's next supercar would sit above the RC F Coupe but at a lower price point than the hugely expansive LFA. The RC F is expected to make its debut at the Detroit Auto Show, featuring a 5.0-litre V8 engine.
Lexus International executive vice president Mark Templin has also confirmed an LFA replacement was in the works but didn't point to it being based on the LF-LC concept. Templin says the company hoped to produce more F-model cars as a sub-brand, much like its German opposition BMW and Mercedes-Benz with their M models and AMG series.
This is exciting news for fans of the amazing LFA and people who want to see more supercar focus from the Lexus stable.