BMW is continuing development of the new 2013 BMW M6 which is scheduled to hit the international market halfway through next year. Like the previous generation, the M6 will be a high-performance coupe based on the latest BMW 6 Series platform.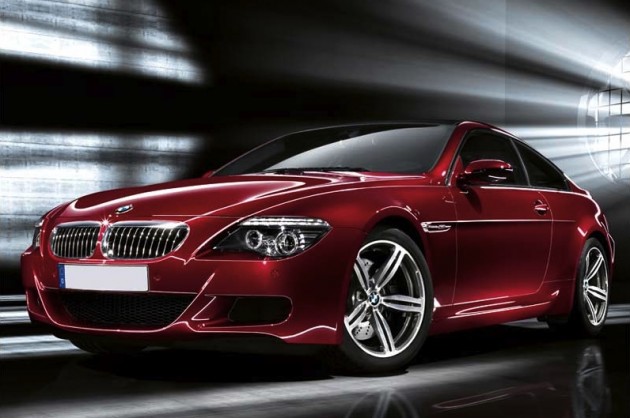 (rendered speculation)
Gone is the naturally aspirated 5.0-litre V10 engine from the old BMW M6. The 2013 BMW M6 will feature the same 412kW/680Nm 4.4-litre V8 twin-turbo found in the new 2012 BMW M5.
The twin-turbo V8 2013 BMW M6 will possess similar performance figures to the new 2012 BMW M5 (0-100km/h in 4.4 seconds), similar fuel consumption (9.9L/100km), and the same electronically-limited top speed of 250km/h.
No doubt the 2013 BMW M6 will also get the seven-speed dual-clutch transmission found the new 2012 BMW M5 – there are rumors of a H-pattern making its way behind the new M5, this could also be an option for the 2013 BMW M6.
Car critics from all around the world have praised the new BMW 6 Series for its build quality and dynamics on the road, so we can only imagine the highly-anticipated M variant will be even more thrilling.
Construction materials of the new 2013 BMW M6 will be similar to the 2012 BMW M5, with aluminium being the key component. The carbon fibre roof found on the old V10 BMW M6 is said to be ditched.
The 2013 BMW M6 will go on sale in Europe during mid-2012. An Australian release date hasn't been confirmed at this stage. Pricing is also still in limbo, but expect it to cost more than the 2012 BMW M5 when it arrives – similar to the way the previous V10 iterations lined up.