Four-time Formula One world champion Sebastian Vettel's move to Ferrari is finally official after signing a three-year contract with the Italian outfit. Ferrari has confirmed the German will partner 2007 Formula One world champion Kimi Raikkonen in 2015.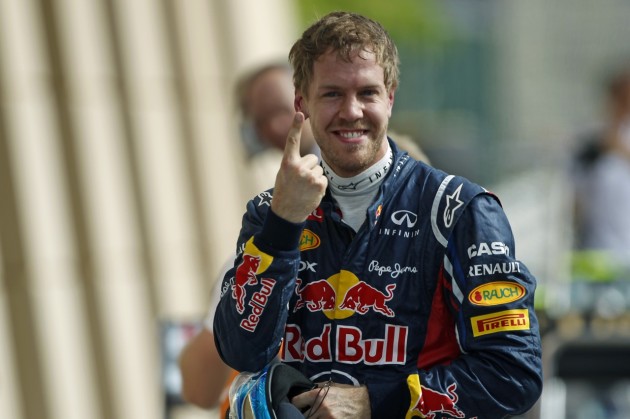 It's not yet known where departing Ferrari driver Fernando Alonso will end up, but all signs point to him taking Jensen Button's seat at McLaren. This move would undoubtedly make Alonso the top dog at McLaren, and see him partner 2014 rookie Kevin Magnussen.
The last time Ferrari won a driver's title was back in 2007 with Raikkonen. The Italian race team will certainly be looking to add some silverware next year, especially considering the rumours that Vettel and Raikkonen will become the highest-paid duo in the championship.
Vettel, 27, has won a total of 39 races (38 with Red Bull Racing, one with Toro Rosso) and has started from pole position 45 times. This season Vettel has failed to win a race, unlike his Red Bull teammate Danial Ricciardo who stood at the top of the podium three times. He spoke about the new partnership with Ferrari, saying,
"When I was a kid, Michael Schumacher in the red car was my greatest idol and now it's an incredible honour to finally get the chance to drive a Ferrari."
With the final race set to take place this Sunday in Abu Dhabi, you can bet Vettel will be looking for a podium finish. How do you think the German will go with Ferrari? Have your say in the comments section below.