Famed British hand-built sports car outfit Bristol will rise again after its 2011 collapse into administration, with the Bristol Bullet sports car convertible.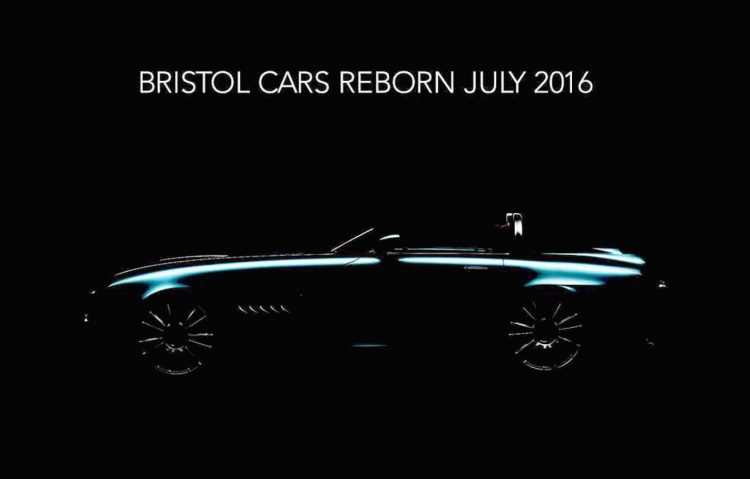 The revived company has shown a teaser photo showing the details of the speedster-style car, with a long bonnet with five portholes, a short, sharply angled windscreen, roll bars and muscular haunches.
Motivation will come from a BMW-sourced 4.8-litre V8 engine, with carbon fibre featuring heavily in the chassis. BMW-based inline sixes featured heavily in the maker's historic models before switching to Chrysler Hemi V8s for the Blenheim. Famous Blenheim owners include Richard Branson, Bono, Liam Gallagher and Peter Sellars.
The Blenheim was a bespoke, conventional-looking coupe favoured by celebrities for its anonymity. The Fighter was a gullwinged Dodge Viper V10-powered supercar and was the last car the company made. The 'Fighter' name harked back to WW2 when the company manufactured warplanes, which apparently also inspired the new car's evocative grille.
This is the result of 'Project Pinnacle', commemorating 70 years of car-making in 2015 when the project began. The car will be shown in all its glory later this month, before going on sale next year.