A new supercar will join Audi's showroom lineup in the coming years, sitting above the Audi R8 V8 and V10 models. Dubbed the Audi Scorpion, the exotic new model is set to feature a powerful turbo-diesel engine derived from the one used in the Audi R18 Le Mans race car.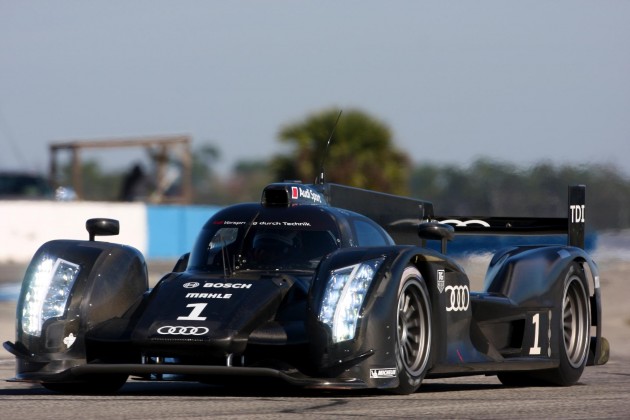 The highest performance model that Audi currently offers is the Audi R8 Plus. It comes with a 5.2-litre naturally aspirated V10 engine producing 404kW and 540Nm, and it's able to crack 0-100km/h in just 3.5 seconds and hit a top speed of 317km/h.
Obviously these sorts of figures aren't epic enough so Audi is planning a more dramatic 'hypercar', of sorts. Wolfgang Durheimer, Audi R&D chief, has expressed interest in introducing a Le Mans-inspired road car which would become the company's new halo model.
According to a recent Car and Driver report, the 'Scorpion' will use a 3.7-litre TDI V6 engine paired with an electric motor hybrid setup, just like the R18 Le Mans racer.
An inside source apparently told the publication that "it wouldn't make sense to use anything but the R18′s racing engine in the Scorpion".
Power levels are set to be revised for the road car, of course. In the race car, the engine produces around 397kW. It is tuned specifically for endurance racing though which means the road car could potentially produce even more power.