Subaru has now also pulled the wraps off the Subaru BRZ production car, following Toyota with the GT 86 on Sunday. Both versions are making their international debut at the 2011 Tokyo Motor Show in Japan, currently underway.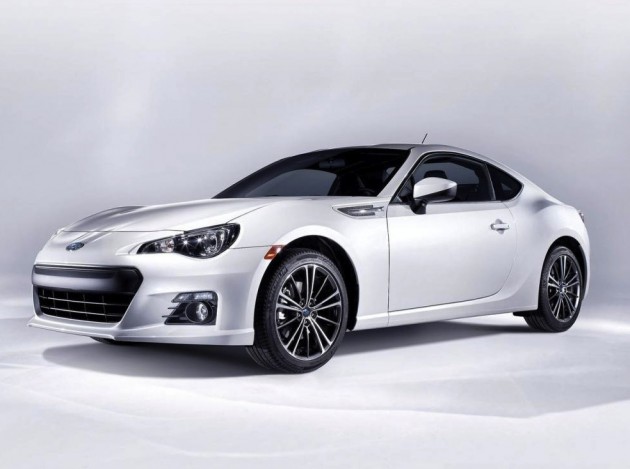 As previously reported, most of the details of the Subaru BRZ have already been revealed. The new sports coupe – a joint project with Toyota – features a 2.0-litre naturally aspirated boxer engine using a Toyota direct injection system. It produces the same 147kW of power and 205Nm of torque as the GT 86.
Like with the Toyota GT 86, or Toyota 86 as it may end up being badged in Australia, acceleration figures are yet to be revealed. Subaru has revealed the official weight of the BRZ though, tipping the scales at 1219kg.
Compared with the Toyota GT 86, visually, there's not much in it. Headlight design and front grille and fascia is slightly revised on the BRZ, and the spotlight clusters are also fractionally different. Other features such as the body panels, major interior contours and alloy wheels are the same on both models.
The only element that's left unresolved is the issue of whether Subaru Australia will bring the BRZ into our market. Subaru is concerned that it will not fall into its all all-wheel drive model lineup. A final decision is expected by the end of this year.
The Toyota 86 will go on sale in Australia half way through 2012. Prices are expected to start at around the popular $39,990 mark.