Honda may be planning a revolutionary new 11-speed automatic transmission with three clutches, according to a recent patent application.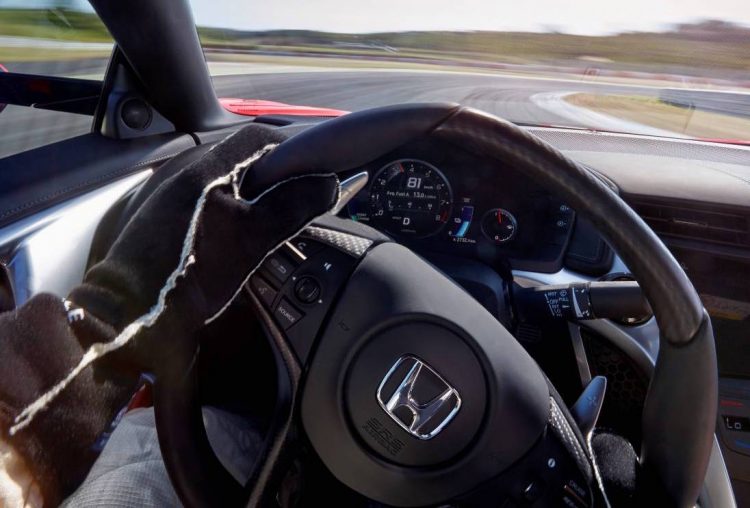 The discovery made by Autoguide cites a recent patent application submitted by Honda Motor Co Ltd to the Japanese patent office on May 27, 2016. Japanese researcher Izumi Masao is credited as inventor of the new transmission that utilises 11 speeds, three clutches, and a whole lot of complexity.
Honda says the addition of the third clutch will optimise torque that is otherwise lost in a traditional dual-clutch transmission. This would make it even more intriguing than the nine-speed dual-clutch auto Honda implemented for the new NSX.
Theoretically speaking, adding more ratios to an automatic transmission can help the speed of shifts, maintain the engine's revs at an optimised part of its torque curve for a longer period, and help economy without sacrificing the engine's power.
One quote lifted from the patent application describes how the transmission could facilitate "speed change to be more effectively restricted and a speed change response to be increased". Autoguide's source cannot be verified at this stage as legitimate or not, as the link is no longer available.
However, it wouldn't be the first time a patent application is made for such a transmission has been found… excluding the three-clutch arrangement. Last year, Ford submitted a very similar patent application in the US detailing an eleven-speed transmission that, according to the patent, "produces eleven forward speed ratios and one reverse speed ratio by selective engagement of three shift elements in various combinations."