Theophilus Chin has turned the just-revealed 2018 Holden NG Commodore, aka Opel Insignia, into a two-door luxury coupe, which looks rather elegant.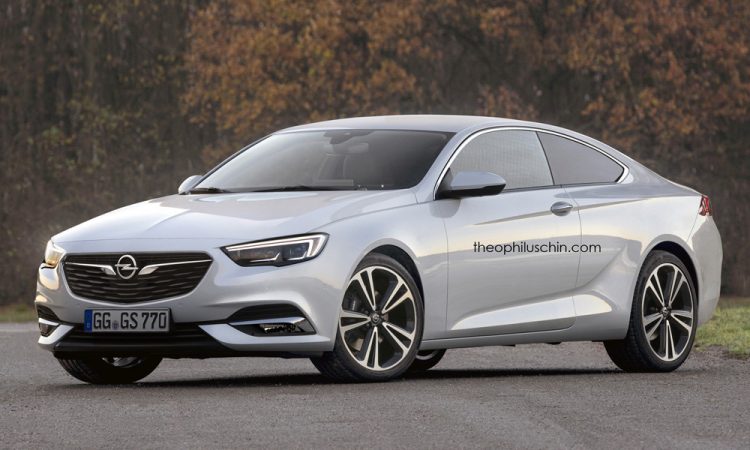 Considering the backlash Holden has received on social media already for the NG Commodore, would it be a stretch too far to suggest that such a vehicle – if it went to production – could be sold here as a Holden Monaro?
Monaro is embedded into Aussie automotive folklore as a two-door variant of Holden's largest sedan of the day, starting with the timeless, pillarless beauty of the HK Monaro in 1968. The revival of the nameplate based on the VT-VX Commodore in 2001 was also beautifully executed.
It's worth noting that Peter Brock modified a 1980s Opel Monza coupe to accommodate a Holden 5.0-litre V8, with the plan of full line importing that never materialised. After that, there was the Opel-sourced Calibra coupe of the early 1990s, based on the Vectra underpinnings. This could be the spiritual successor to that car more than a Monaro.
We personally think the Buick Avenir concept revealed at the last Detroit motor show would be a far more fitting proposition to even consider wearing the hallowed badge. With Camaro underpinnings and rear-wheel drive, it at least would consider the understated theme of the last Monaro built and sold here.
Combined with a production version of the rear-wheel drive Opel GT concept and a reborn Avenir-based Monaro, it could re-establish Holden's sporty credentials
What do you guys think? Could an elegant, comfortable, pillarless coupe fit the Monaro role? Or would it be another step too far?