Jeep is set to introduce an all-new, even grander Grand Cherokee positioned against the likes of the Land Rover Range Rover. Think of it as like a modern interpretation of the wood-clad Grand Wagoneer made between 1963 and 1991 (below).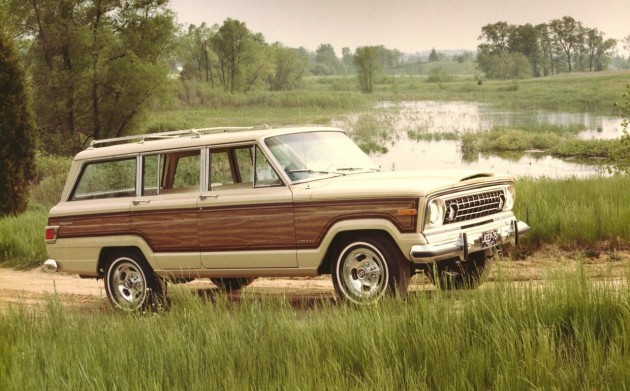 There's been a few rumours popping up here and there in the recent past, but now we have some confirmation via an Autocar report in the UK. Speaking with the publication, Jeep's global brand director Michael Manley said,
"Part of my plan says there is space for us above the Grand Cherokee. I've always talked about Grand Wagoneer and that for me is a big focus and will fill out the brand at the top. I think that vehicle will very, very effectively compete with premium SUVs."
It's understood the new model will be offered with seven seats, unlike the current Grand Cherokee which is only available as a five-seater, while the interior is expected to be more luxurious and fitted with more advanced technologies found under the Fiat Chrysler Group umbrella.
Manley reiterated that it will target vehicles from Land Rover as opposed to targeting in-house models such as the upcoming Maserati Levante. The Maserati will share some of its components with the Jeep Grand Cherokee whereas the new 'Grand Wagoneer' is set to be larger and more off-road focused.
Jeep is yet to formerly announce plans or specifications but we can assume it will come with a range of petrol and turbo-diesel engine options. All variants are also likely to be all-wheel drive. Market entry is slated to take place some time in 2018.