Following a number of sneaky teasers and hints, Pagani has just unveiled the gorgeous Huayra Roadster. This is the first drop-top version of the Huayra supercar.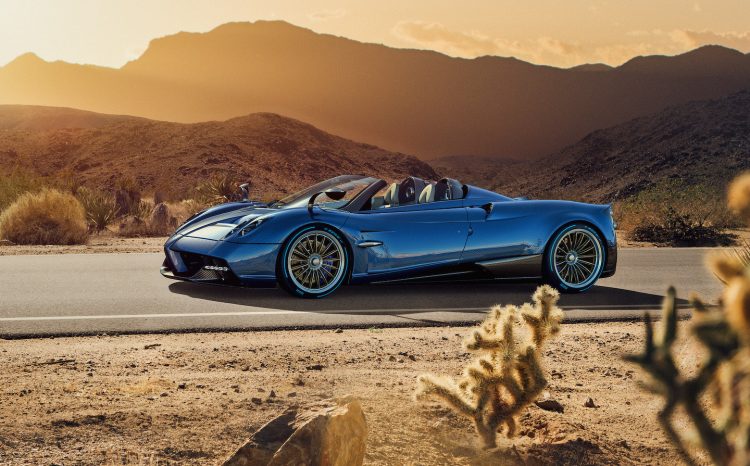 The Huayra has actually been around since 2012 – the time has gone fast hasn't it – and since then there hasn't really been any updates except for a few tailor-made special editions. This is the first new edition. And boy does it look good.
Starting with the convertible roof. There's actually two options to use, including a carbon fibre piece for better rigidity and sound insulation, and a fabric roof for a more elegant look and feel. The fabric item can be stored in the car too, so it's always available in emergencies.
In other areas, the Roadster version gets a number of bespoke body highlights, including a new front end and grille area, an exposed carbon fibre side intake section, and a unique carbon fibre rear diffuser supporting quad-outlet exhausts. A set of unique multi-spoke wheels are also applied.
Power comes from a slightly tuned version of the AMG-developed M158 6.0-litre twin-turbo V12 engine, now producing 562kW and 1000Nm. This is up from 540kW and 1100Nm offered in the regular coupe. All of this is sent through an X-Track seven-speed automated-manual transmission with rear-wheel drive.
Far from just a Huayra with the roof cut off, Pagani says the Roadster was a completely new project. It's built on a carbo-titanium and carbo-triax HP52 monocoque, with an exquisite carbon fibre body, and it actually weighs less than the coupe. The dry weight is rated at 1280kg, which Pagani says is 80kg less than the coupe.
Just 100 examples are going to be made for the market, and, as you've probably assumed, all of them have already been assigned to eager buyers. Speaking about the new model, Pagani founder Horacio Pagani said:
"From the beginning we set for ourselves some rather ambitious targets. The first, from a technical point of view, was to make a Roadster that would be lighter than the Coupe, which was already the lightest hypercar on sale at the time. Engaging in such a challenge, to make just 100 cars, has meant an impressive effort for a company like ours, from a technical, human, and economic point of view."