Mitsubishi is reportedly contemplating which direction to take for the next-generation version of its ageing Lancer sedan and hatch.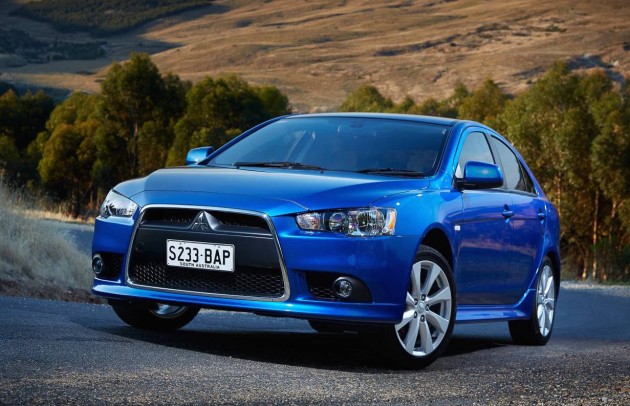 Reports of a collaboation with Renault-Nissan surfaced last year, but earlier this year, Mitsubishi executives confirmed that talks had stalled. Nothing is set in stone at this point, but Mitsubishi has begun work in-house on an all-new platform as well as keeping options open for a co-operation project. Speaking with Wards Auto in the US, Don Swearingen, executive vice president at Mitsubishi Motors North America, said,
"We are talking with a potential partner at this time, [but] at the same time we're doing an internal design of the vehicle. We're running parallel because we cannot wait any longer to see if a partnership will work out. If it falls through then we're another year behind."
The current Lancer was introduced in 2007. Featuring aggressive front-end styling penned by Aussie Peter Arcadipane, the Lancer has been left to languish as Mitsubishi focused its resources on SUVs in the intervening time. All other entrants in the ultra-competitive C-segment have been overhauled.
The Japanese automaker has seen 10.1 per cent growth year-to-date in Australia so far this year, on the back of strong performance from its Triton, ASX and revised Outlander models. Passenger cars have taken a backseat to SUVs, as Mitsubishi concentrates its development cash to where the boom is happening.
If a new model does surface, it will be sometime in the next 18-24 months, leaving the current battleaxe with the dubious honour of nudging double figures.