Mazda has released an early teaser video of the 2014 Mazda6. The new model is set to be fully unveiled at the 2012 Paris Motor Show in September.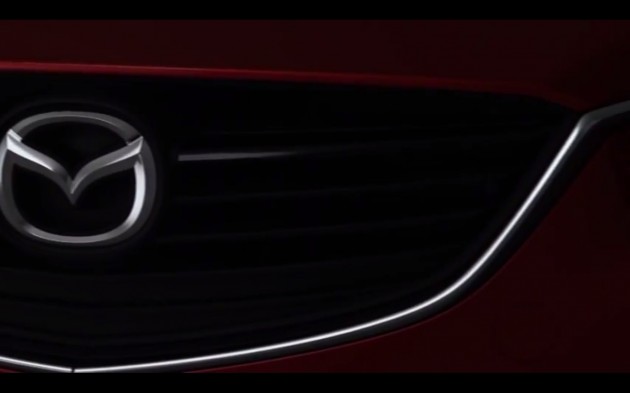 Showcasing the company's all-new 'KODO' design language, the 2014 Mazda6 will be inspired by the sporty Mazda Takeri concept car (below). Highlights of the design include the new front grille layout which can already be seen on the current Mazda CX-5 SUV.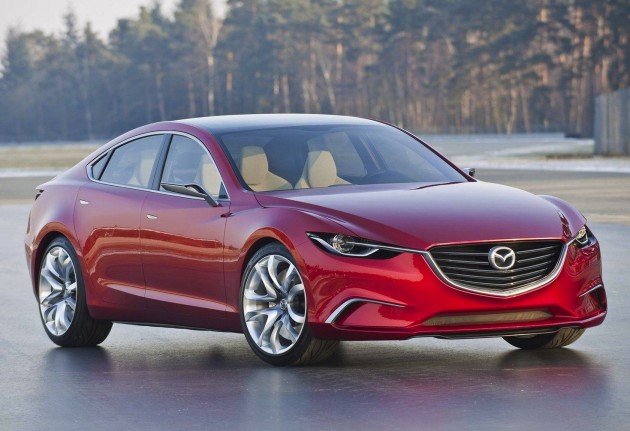 Mazda chief designer Akira Tamatani recently described the design of the new Mazda6, saying,
"The deeply sculpted face with sharp eyes gazing forward, defined by the chrome 'signature wing', instantly conveys to onlookers that this must be Mazda's new flagship sedan."
Power for the new model is set to come from a range of SkyActiv engines, including a 2.0-litre four-cylinder unit with direct injection and a high compression ratio, as well as an advanced 2.2-litre diesel unit.
From the teaser below, you can see the new model will indeed showcase similar styling as the Takeri concept car.