When we think of hardcore track cars we usually envision a stripped-out coupe or roadster, that's slammed to the ground with massive camber. Mil-Spec Automotive has just come up with a package that definitely thinks outside the box. Welcome to The Track Titan.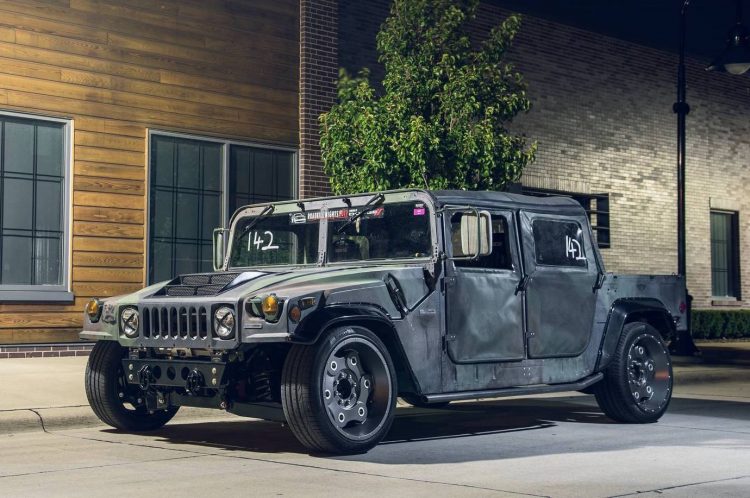 Taking a Hummer H1 – yes, that crazy military off-roader that Arnie is known for owning – Mil-Spec Automotive has developed a track-ready package that not only brings the door sills down to a more approachable level. The pack also promises awesome acceleration and track performance thanks to a range of mods.
Starting with the engine. Under the bonnet you'll find a 6.6-litre Duramax turbo-diesel V8. Usually, this engine produces around 220kW. However, Mil-Spec has tuned it to the max so that it now produces a whopping 597kW (800hp) – that's more than a Lamborghini Aventador. The standard torque figure of around 705Nm is also boosted to oblivion, to around 2033Nm.
From there all of the grunt is sent into a stage 5 Allison 1000 transmission with part-time four-wheel drive. There's also an ARB air locker differential at the rear for sideways action. Acceleration figures for the 0-100km/h sprint haven't been mentioned, but the 1/8 mile has been clocked at 8.71 seconds. Glancing at our Performance Data table, this sort of time usually translates to a 0-100km/h of around 5.0 seconds and a 1/4 mile in the low 13s.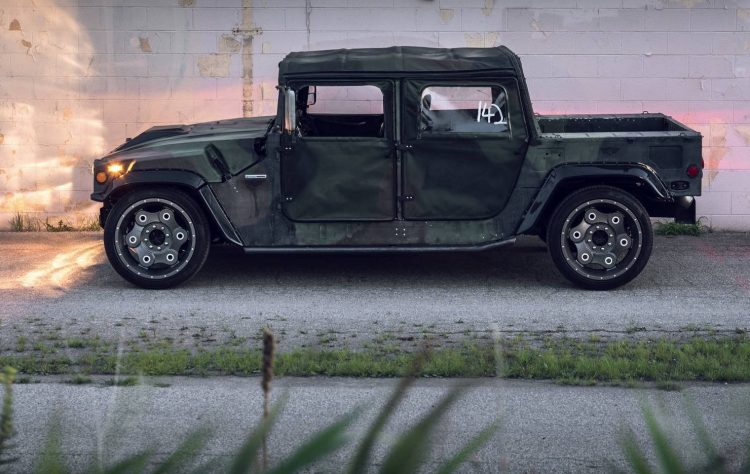 That's extremely quick for a big beast like this. And it gives you some idea of the track performance and fun that could be had driving it. Also helping with track performance is a set of six-piston Wilwood brakes with slotted and ventilated rotors. These hide behind some rather hardcore custom chain-like wheels that wear Pirelli P-Zero tyres.
As briefly mentioned at the start, this thing is slammed. Considering the standard H1 has 16 inches of ground clearance (400mm), you can already see just how much is lopped from that. Mil-Spec has come up with a custom suspension setup, including reengineering the geometry and swing arms, resulting in ground clearance that's lowered by around seven inches.
As for the rest of the beast, Mil-Spec has retained a level of military attitude with the styling and character. The body adopts a camouflaged theme with canvas doors, while some black wheel arch extensions give it a distinct track-ready presence. Needless to say, it's a mad machine.