It seems the market introduction for the new Honda NSX is being delayed until at least early next year as the company continues to hone the complex supercar.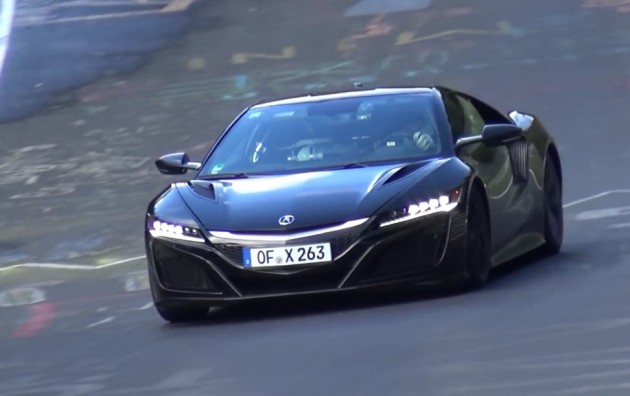 Market entry in the US won't take place later this year, as originally planned. Now, it's set to take place during the first half of 2016. Honda Europe's vice president Philip Ross revealed the news to media at the Frankfurt Motor Show, saying the car is in the final stages of development.
In fact, Honda was recently spotted test driving a pre-production prototype out on the Nurburgring in Germany. It looks like the engineers and test driver are putting the car through its paces too, with some pretty hard driving.
The company has revealed various concept versions of the NSX featuring a naturally aspirated 3.5-litre V6 hybrid system. As confirmed earlier this year, Honda is now turning to a twin-turbo setup which should not only boost performance but also economy.
It's understood Honda engineers are calibrating the hybrid system to work with the turbochargers. Specific production output figures are yet to be finalised, however, Honda has said it will produce over 410kW.
The electric side of the setup includes three motors, with one in between the V6 and the nine-speed dual-clutch transmission, and another two powering the front wheels. Performance figures are yet to be confirmed, but 0-100km/h is likely to come up in around 3.0 seconds.
Honda Australia has confirmed the new NSX will (eventually) go on sale locally. With production delayed until next year though, we shouldn't expect to see it until later in 2017. Click play below for a preview of its performance, and a sneak peek of the engine sound.