The all-new Circuit of The Americas race track in Texas, USA, will not only host Formula One next year, it will also host a round of the Australian V8 Supercars series. The weekend of May 17-19 has just been locked in.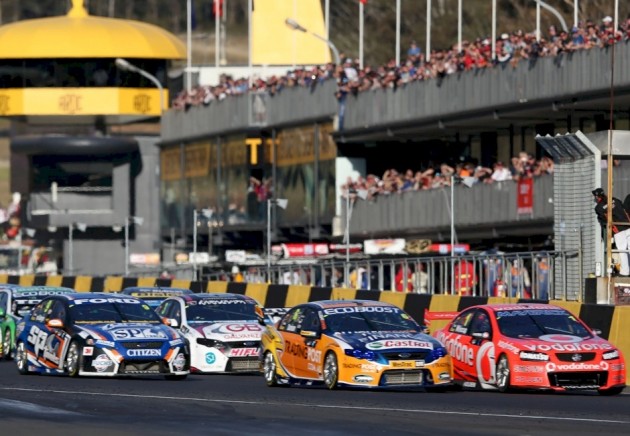 The Circuit of The Americas is a brand new race track that will host the 2012 United States F1 Grand Prix on November 18. The last time an F1 round was hosted in the USA was back in 2007, at the Indianapolis Motor Speedway. It's set to be an exciting event.
As for the V8 Supercars, it has been announced the Aussies stars will make their way to the new 5.5km track in May. The rest of the calendar and round details are expected to be announced in the coming weeks.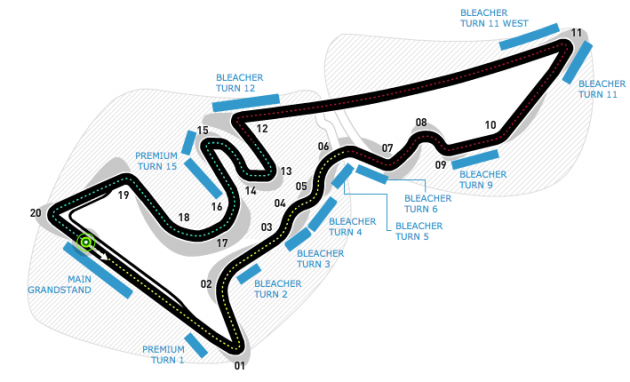 (Image courtesy of formula1.com)
As previously reported, the 2013 season is set to be a very exciting year for the sport. For one, there's the introduction of the new Car of the Future platform which will be universal for all teams. It features new vehicle aspects such as independent rear suspension, 100kg in weight reduction from the current cars, and a safer structure and roll cage system with a mid-rear-mounted fuel cell.
Of course, there's also the added excitement of both Nissan and Mercedes-Benz joining the sport from next year. Nissan will compete with an Altima powered by a Nismo-developed 5.0-litre V8, while a Mercedes-Benz E-Class will also tear it up with the Aussie icons.
David Malone, V8 Supercars CEO, said the United States round will be one of the toughest, while also offering action-packed racing for the fans. He said,
"It's fantastic to be part of Circuit of The America's events roster for the coming year and to bring V8 Supercars' unique brand of action-packed racing to our growing U.S. fan base.

"The Austin circuit is coming together beautifully and will offer our teams and drivers fabulous facilities from which to compete – and one of the most challenging road courses ever designed. We're delighted to showcase Australia's premier motorsport category at first-class venue and in a national marketplace with a healthy appetite for top-notch auto racing and family friendly entertainment."
Tickets for the event will go on sale next week, on October 16.