Some patent images that appear to show the production design of the incoming BMW X2 have surfaced online, giving us our first look at the mini SUV before its expected arrival later this year.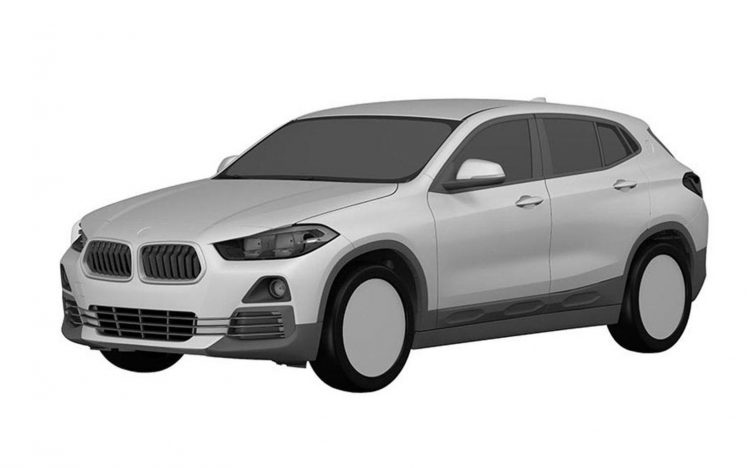 BMW currently offers the X1, which competes in the small SUV market with the likes of the Audi Q3 and Mercedes-Benz GLA. However, it is yet to offer a coupe-style model in this class.
This theme was initially kicked off with the X6, which is the coupe version of the X5, and then the X4, which is the coupe version of the X3. Now, this X2 is set to come in as the coupe version of the X1. It will be the first of its kind in the market, potentially giving BMW an early-start advantage.
BMW previewed the model and tested the waters with the X2 concept car last year. But judging by these patent images, which have been found at the Japanese patent office, it looks like BMW is going full steam ahead.
Many features and powertrains are expected to be carried across from the X1, which means it'll probably be offered with a range of turbocharged petrol and diesel four-cylinder engines, while being based on the UKL front-wheel-drive-based platform.
Both front- and all-wheel drive options are likely, along with BMW's latest iDrive media interface technology, and semiautonomous-like safety features to keep the SUV on the road.
Production is tipped to commence later this year, with an official public debut likely to take place at the Frankfurt motor show in September.