Subaru has unveiled the all-new Subaru BRZ Concept STI at the 2011 Los Angeles Auto Show. This is the first time we've been able to see the complete concept, including the front end.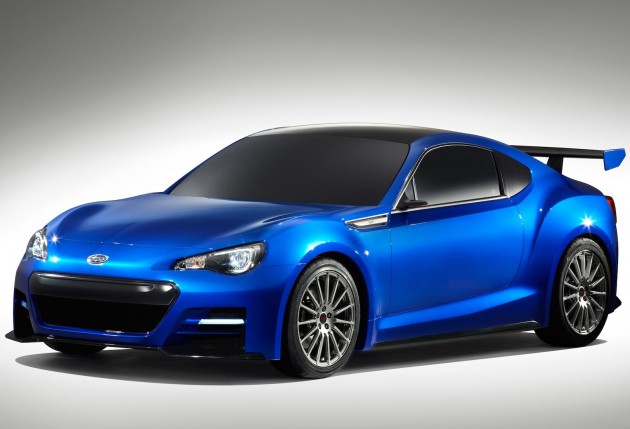 Although it is just a concept, it's nice to dream about what sort of creation Subaru STI could come up with for the BRZ. In standard production form – which will be fully revealed at the 2011 Tokyo Motor Show on November 30 – it features a 2.0-litre naturally aspirated four-cylinder engine with direct injection.
Now, there's been a bit of guess work going around as to what sort of power the production Subaru BRZ will produce. Some have said it will offer more power than the Toyota FT-86, which has been seen in an official brochure with 147kW, and others say it will feature the exact same setup.
According to an Auto Bild report in Germany, the Subaru BRZ will offer 157kW of power and 230Nm of torque. The report also says the BRZ will be capable of doing the 0-100k/h dash in just 6.0 seconds. If the report is true, this will mean the little coupe will be quite a lot quicker than expected.
Subaru Australia is still yet to decide whether or not it will bring the new model to local showrooms. One of the aspects that the local company is dealing with in regards to a decision is the fact that the BRZ does not fall into a brand of otherwise only all-wheel drive models. A decision is set to be made in December.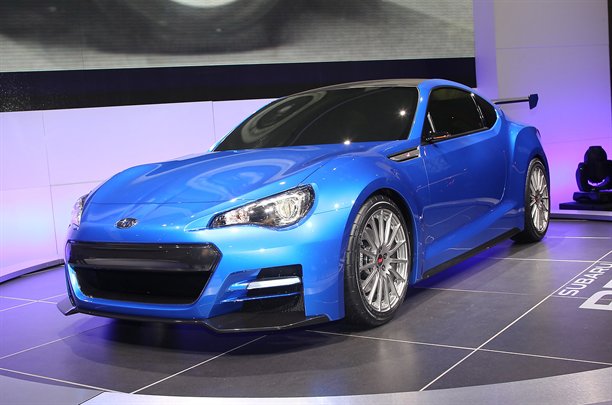 What do you think of the look of the Subaru BRZ Concept STI anyway? It does give off a distinct STI chunky and muscular appearance doesn't it? With flexed wheel arches front and rear and a very neat yet aggressive front end, as well as a lightweight carbon fibre roof and rear wing.
(Live images courtesy of Autocar)