If you love your BMW M cars and you also like to get out in the bush and get a bit of exercise, BMW has the perfect tool for you; the BMW Cruise M-Bike.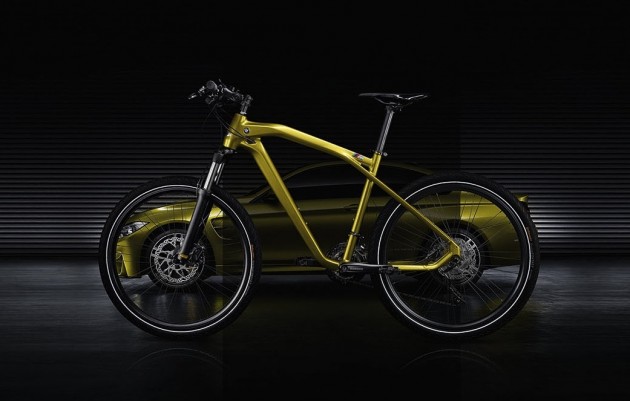 The limited edition mountain bike is a painted in a characteristic Austin Yellow Metallic colour scheme borrowed from the BMW M GmbH paint shed. It features a special build number plaque highlighting its 1-of-500 exclusivity.
Each component is made from lightweight material for optimum performance, with a hydro-formed aluminium frame, carbon fibre bits and pieces, and a set of hydraulic disc brakes to make sure it pulls up in time. BMW says,
"Its hydro-formed aluminum frame and carbon components make the BMW Cruise M-Bike both light and stable. Despite its low weight, the frame is very rigid, which ensures maximum power transmission at the lowest possible effort."
Despite the company's long and lustrous history building cars, BMW has actually been making bicycles for over 60 years. The company caters for everyone from children and up to expert riders, with the Cruise bike family designed for urban adventures.
The special edition Cruise M-Bike is available from selected BMW retailers only. Other mountain bikes and trekking models are available through the shop.bmw.com website.