BMW Motorsports has officially unveiled the new BMW M3 DTM Concept Car. This provides a glimpse of what BMW's new race car will look like in the 2012 Deutsche Tourenwagen Masters (DTM) German touring car season.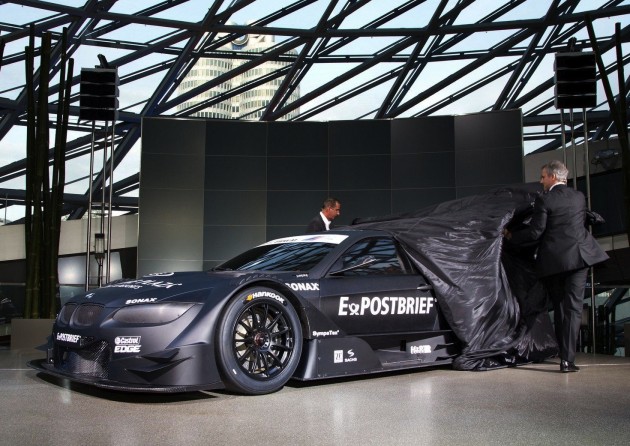 BMW is aiming to re-enter the DTM season in 2012 and this is what the weapon of choice will look like. It features an all-new aerodynamically tuned body and a race-governed V8 engine producing around 353kW. Dr. Klaus Draeger, Member of the Board of Management of BMW AG, also the man leading the project, spoke about BMW's future in DTM at the unveiling. He said,
"Next year, BMW returns to the DTM after two decades. We will be facing our main competitors in the premium sector – and are already looking forward to this challenge. The DTM comeback sees BMW return to its roots.

"We have enjoyed great success in production car racing in the past, and I am convinced we will follow on in 2012 where we left off. Everyone at BMW Motorsport is working hard to ensure we get off to a successful start next season."
So it seems as though BMW is very confident and excited about the upcoming season, and hopes to rekindle some of that success it enjoyed in the late 1980s and early 1990s. Between 1987 and 1992 BMW and the BMW M3 DTM race cars achieved over 40 first places and over 150 podium finishes. It will be interesting to see such strong competition return to the series.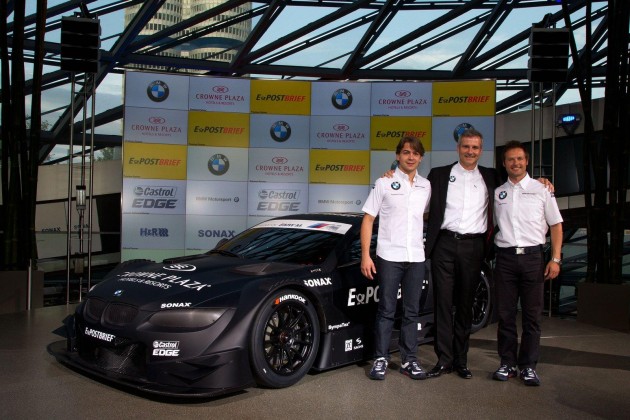 BMW Motorsport also announced the drivers who will be battling out in the new cars next season, Andy Priaulx from Great Briton and Augusto Farfus from Brazil.
The new M3 DTM was revealed to all at the company's Double Cone building at BMW Welt in Munich. It will be on display in the building over the weekend for all enthusiasts to go and see.