Mercedes-Benz's transition back to the inline-six configuration from its current V6 format has taken another tangible leap forward with the roll out of four new engines that will be introduced across the lineup, starting next year with the facelifted S-Class.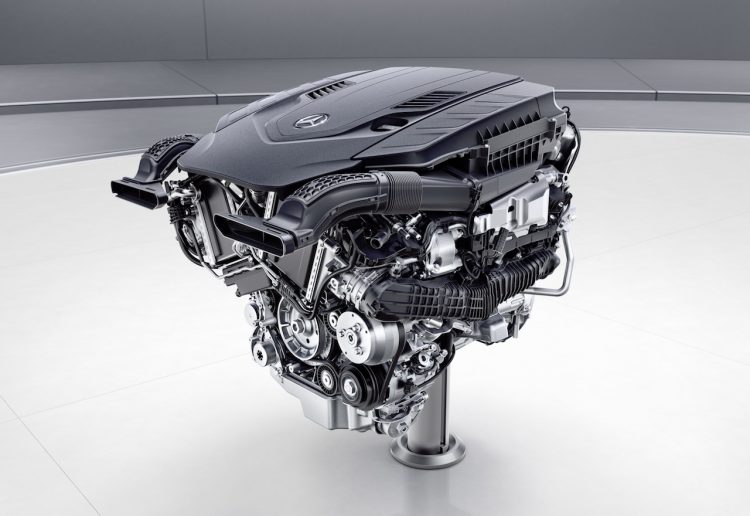 Starting with a thumping new V8, the M176 (above), this new 4.0-litre twin-turbo unit will replace the 4.7-litre M278 seen in the S500 which currently produces 334kW and 700Nm. Despite the decrease in displacement, torque stays the same at 700Nm now available from 2000rpm while power is bumped up to 350kW. Efficiency gains of around 10 per cent are expected thanks to the turbochargers located in the vee of the engine and the ability to shutdown half the cylinders under partial load.
The big news is the return of the six-cylinder in the form of the M256 (above) that combines a 48V electrical system with an integrated starter alternator and electric turbocharger in addition to a particulate filter. It is effectively a mild hybrid with the unit providing a power boost at low revs.
Power is 300kW, with 500Nm of torque and a 15 per cent reduction in CO2. The ancillaries such as power steering, oil and water pump are powered by the 48V system meaning there is no belt hanging off the end. Could this mean use in Mercedes and AMG's front-wheel drive platform?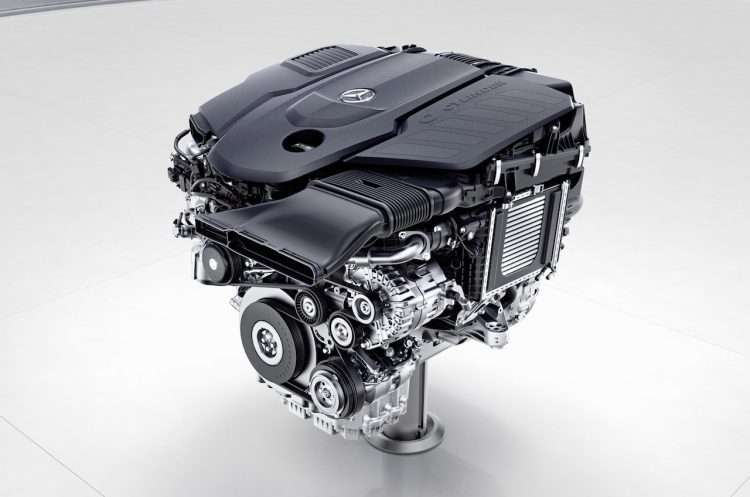 The new diesel inline-six, the OM656, generates 230kW of power compared with 190kW made by the current 3.0-litre V6. Using 7 per cent less fuel than that engine, the OM656 may be rolled out across the MB lineup, potentially including the new X-Class pickup ute. That would make it the only inline six pickup aside from the RAM 1500, now that the Falcon Ute is out to pasture.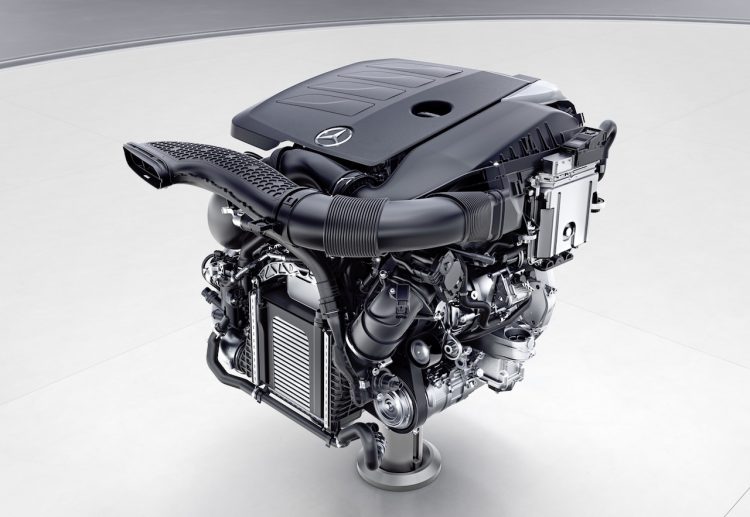 Finally, the M264 is a 2.0-litre inline four turbo with 200kW. Thanks to twin-scroll turbochargers and major work with cylinder airflow management, torque has been beefed up in the range compared with its predecessor. It also utilises a 48V starter-alternator for a boost at low revs and ancillaries.
With Jaguar also tipped to launch an Ingenium straight six soon, this could mean a resurgence for the smooth engine layout.