The Lexus LFA Nurburgring Edition 7:14 Nordschleife lap has been confirmed. EVO, along with driving ace and motoring journalist Chris Harris, have just released a Lexus LFA Nurburgring Edition review onto YouTube for us all to interpret.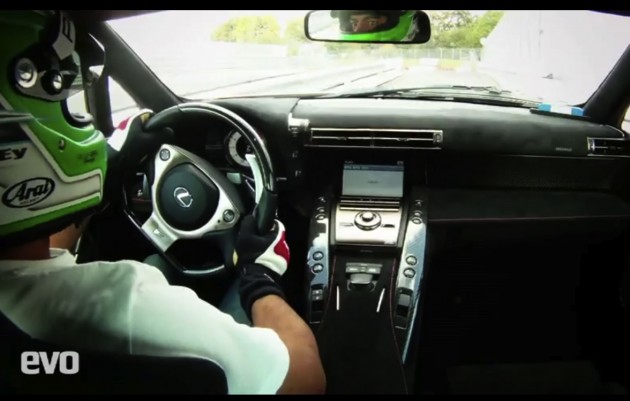 As far as car reviews go, this one is up there with the most exciting as Chris Harris samples parts of the Nurburgring circuit that the LFA edition was named after. Although it's not an entire lap, it's always awesome to see and hear the beautiful 4.8-litre V10 LFA being driven how it was intended to be.
The Lexus LFA Nurburgring Edition features a 4.8-litre V10 engine developing 419kW of power, up 7kW over the normal version. It also gets a revised transmission for quicker gear changes by 0.05 seconds, and an active aero kit with front and rear spoilers.
Click play on the video below to see how it all comes together.