Excited by the new Honda NSX and Civic Type R? There could be more to come as Honda looks to turn around its brand image and offer more sports cars, a report has revealed.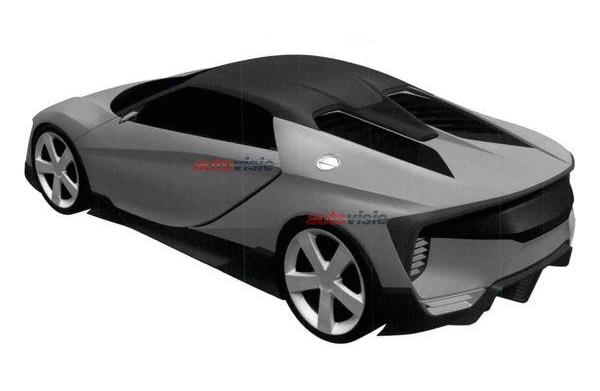 The next in the pipeline is a mid-engine sports car to sit below the NSX, Auto Express is reporting. It's set to be a spiritual successor to the much-loved S2000 open-top roadster, featuring a 2.0-litre turbo engine similar to the one in the new Civic Type R.
According to the British publication, the new sports car is just awaiting final approval from company executives. It's understood development is well underway though, with engineers said to be toying with a hybrid system to support the 2.0 engine. Some patent images have even be found showing what the model could look like (above and below).
Interestingly, the car is set to come with an all-new platform not based on any other existing model. This would obviously be a major investment for the company but it might be just what's needed in order to give the brand its much-needed refresh.
It's believed the platform will incorporate plenty of aluminium and carbon fibre in its construction, helping to keep weight down to around the 1400kg mark. With a rumoured 300kW in order, the model is expected to showcase an excellent power-to-weight ratio.
Honda has only just launched the new Civic Type R in European markets, but aside from that it does not offer any other sports car for international markets. Honda Japan gets the S660 compact sports car, and the NSX is still another year away yet. A new 'S2000' would certainly go down well with the fans.
The new model is tipped to arrive by around 2018. If the news turns out to be spot on and production gets the go ahead, it will go up against the likes of the Porsche Cayman and Alfa Romeo 4C, as well as the upcoming Toyota Supra/BMW Z4 sports car project.