A series of trademarks by Ford Australia has added fuel to speculation about future models, including a possible upgraded 'final edition' of the XR6 Turbo.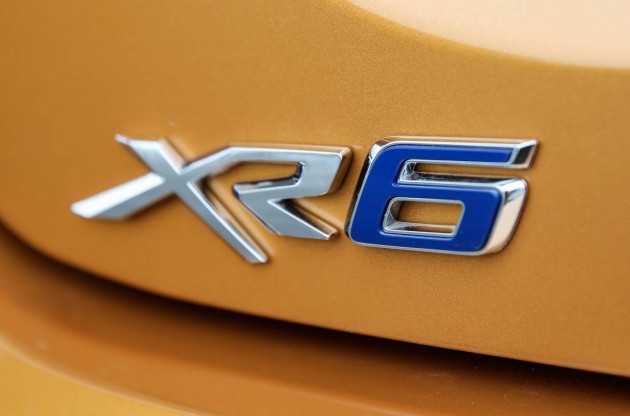 The trademark, lodged on April 1st of this year (according to iPAustralia.gov.au), includes three nameplates for the Falcon; XR6 Sprint, XR6 Turbo Sprint and XR8 Sprint. There are also trademarks for two Ranger nameplates which could potentially be used in the future; FX4 and Raptor.
Sprint was originally used by Ford in 1993, on a limited-edition XR8. The ED XR8 Sprint utilised the Tickford-fettled 5.0-litre Windsor V8 from the EB GT, of one year prior. The ED Sprint punched out 192kW, and only 300 were built. The nameplate was dusted off in 2001 for the AUIII XR6 Sprint, although this was just a cosmetic upgrade. There was also an AUIII XR6 ST.
Many publications have been speculating about a final version of the XR6 Turbo, using the 310kW engine from the discontinued FPV F6. There's also talk of wider-rear tyres from the R-Spec and suspension from the XR8. When PerformanceDrive contacted Ford Australia last month the brand denied the existence of such a vehicle, and said it was focusing on Ranger and Mustang launches this year.
The Sprint trademarks could indicate anything from an upgraded XR6 Turbo to a basic 'Special Value Pack' with a few logos. However, the inclusion of 'XR8 Sprint' also has tongues wagging. Some even think the XR8 Sprint could include the power upgrades seen in the FPV GT-F.
As for the Ranger trademarks, they show Ford is at least thinking about exploring the possibility of further bolstering the Ranger's lineup, and potentially pushing further on its commanding position in the market.
FX-4 was a variant used by Ford USA on its (now dead) Ranger, and is now the mid-spec F-150 trim. Of far more interest is the Raptor. The Raptor is a hardcore off-road performance-oriented F-150. It's understandable that Ford might want to capture some of that magic for the Ranger. Because the F-150 and Ranger are not sold in the same markets, there is no risk of the two Raptors eating into each other. We'll keep you posted with updates as they come.
What do you think about 'Sprint' being used for an upgraded XR? Would you like to see a last special edition Falcon with proper performance enhancements?