Mercedes-Benz is reportedly working on a performance variant of the yet-to-be-revealed 2017 E-Class coupe, dubbed the AMG E 50. This could be one of the first performance E-Class two-door models since the W124 AMG days.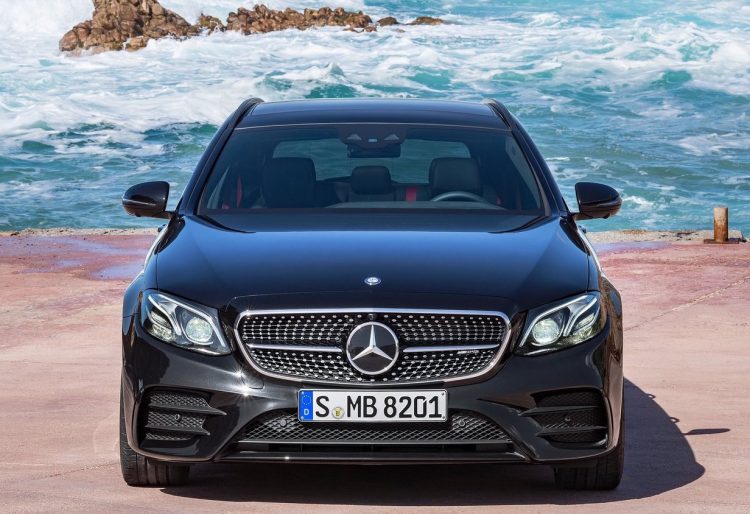 While the company currently offers the E 63 AMG with its twin-turbo V8, this is only available in sedan and wagon form. Conversely, it does offer performance versions of C-Class in all three body styles, which means the E-Class coupe is a bit left out for the moment.
According to an Autocar report, Mercedes is about to change that with the E 50 AMG. It's understood the model will arrive during the second half of 2017 to bolster the E-Class coupe range. It's set to sit somewhere in between the E 43 AMG sedan and the flagship E 63.
Perhaps most interesting of all is this is likely to be the model that will debut Mercedes's new M256 engine. For those who missed it, the M256 is an all-new bringing back the inline six-cylinder layout, featuring electronic turbocharging technology and 48V auxiliary electric system with an integrated starter motor.
In standard specification the unit produces a very healthy 300kW and 500Nm, which should be able to produce attractive performance figures if slotted into the E-Class coupe. Given that the E 43 (pictured) with its 295kW twin-turbo V6 is equipped with all-wheel drive, we're guessing this E 50 will probably be the same. The E 43 sedan with all-wheel drive conquers the 0-100km/h sprint in a claimed 4.6 seconds. In other words, an E 50 is expected to be pretty darn quick.
AMG used to provide tuning packages for new and old Mercedes models, working in close relationship with Mercedes. In 1999 Mercedes took controlling stake and the firm is now owned completely by Daimler. The name was originally derived from Hans Werner Aufrecht (co-founder) and Erhard Melcher (co-founder) and Großaspach (birth place of Aufrecht). The brand is coming up for its 50th birthday, so it's no surprise the E 50 is set to help celebrate the milestone.