Lexus has developed a set of special V-LCRO seats for its performance cars that promise to hold you in place even if you happen to experience up to 3.0g in the corners.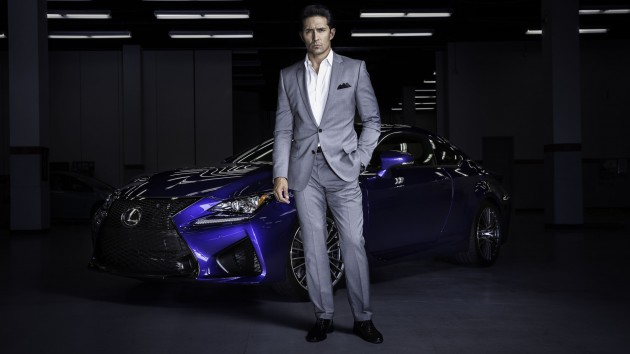 The seats use a revolutionary technology called Velcro. Yep, Lexus thinks its buyer will drive to the restaurant, rip themselves out of the seat and walk in for a nice meal. Even more ambitiously, Lexus thinks owners will wear a special suit to do this.
You don't have to worry about getting strange looks from others though as you walk along in your Velcro suit, as Lexus has teamed up with fashion designers to create stylish tailor-made suits for this.
So, let's put this all together. A buyer that's conservative enough to need/have to wear a suit is going to wear a special garment to hold them in place?
It's certainly an innovative idea to a problem that doesn't really exist; most sports seat do just fine at holding you in place, even during times of hard cornering.
The seats feature leather upholstery with Velcro inserts. These are set to become an option on vehicles such as the RC F and GS F, both of which come with a potent 5.0-litre V8 producing 351kW.
Click play on the promo video below for more insight. And feel free to tell us what you think in the comments section.
https://youtu.be/YxVrkqv2Bc0