BMW has been spotted test driving its new super-sized SUV, the X7, out in extreme winter conditions in the Arctic Circle.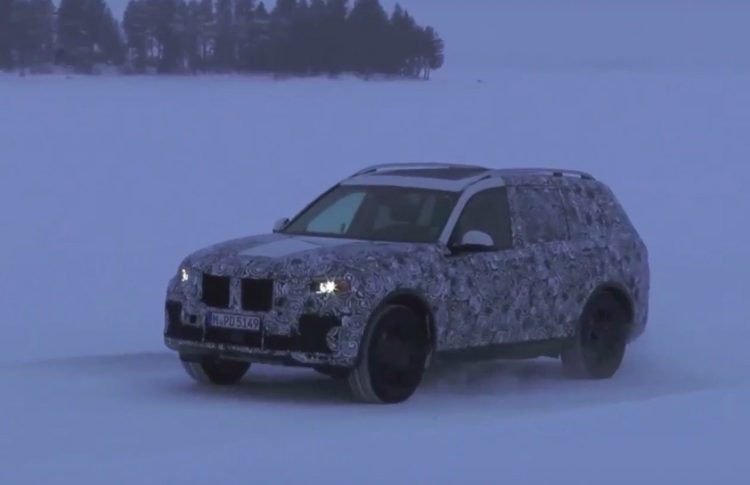 The German manufacturer confirmed the X7 early last year, and as far as we know it will be based on its latest platform which is expected to be used to underpin the upcoming Rolls-Royce SUV.
According to reports, the X7, codenamed G07, will borrow the carbon-fibre-infused CLAR platform from the 7 Series. Unlike the 7 Series though, the X7 is set to come with off-road-suitable suspension geometry, apparently borrowed from the X5.
Speaking of which, the X5 will no longer be BMW's largest SUV. Although the X5 is currently available with optional third row seating, the X7 will become a more suitable full-size SUV also with optional seven seats. There's also reports of a special four-seat uber-luxury option being offered.
As for the powertrain options, a lineup of diesel and petrol units are likely, along with a hybrid of some form. At the top of the range could be a V12 so it can share it with the Rolls-Royce SUV.
Thanks to this spy video, brought to us all by autoevolution, we can probably confirm a V8 option as well as indicated by the snarling sounds of this prototype. This, in all likelihood, will be the company's 4.4-litre twin-turbo V8.
BMW has previously said it is looking to introduce the X7 before 2020. A concept version will probably be revealed first, perhaps next year. Check out the video below in the meantime for a preview.