Performance and sporty variants of the new 2013 Volkswagen Golf Mk7 are set to come with a carbon fibre roof option, at least in overseas markets. The lightweight roof is expected to bring slight improvements in performance and handling.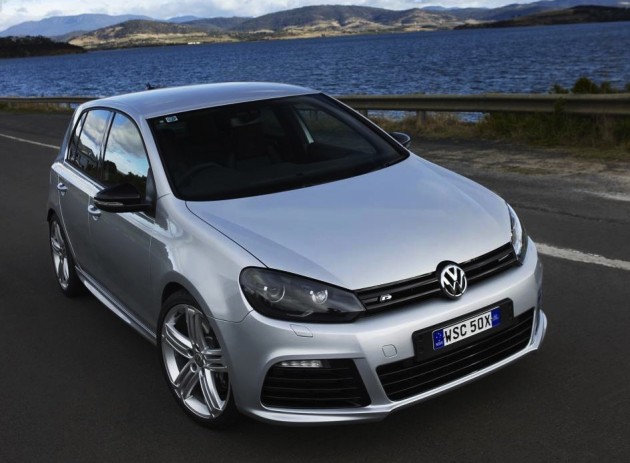 According to an Edmunds.com report in the US, Volkswagen research and development boss Dr. Ulrich Hackenberg has confirmed such an option is being developed. Hackenberg reportedly said engineers are currently sorting out waterproofing via a special bonding process to the car's frame.
The roof will apparently shed between 8-9kg of weight from the Golf's overall kerb mass, which would slightly increase performance through an improved power-to-weight ratio.
The carbon roof would also see minute benefits in improved fuel economy, torsional rigidity, and better handling through a lower centre of gravity.
PerformanceDrive contacted Karl Gehling, general manager of communications at VW Australia, to find out if such an option would ever see the Australian market. Gehling said the local arm doesn't have any details to share on such an option.
It's understood the lightweight roof will become a available on models like the Golf GTI, GTD, and the high performance Golf R in the future.