The founder of the file-sharing website Megaupload has had his popular website closed down, and his extravagant car collection repossessed under investigations of distributing copyright material. Kim Schmitz, it seems, was a bit of a car nut.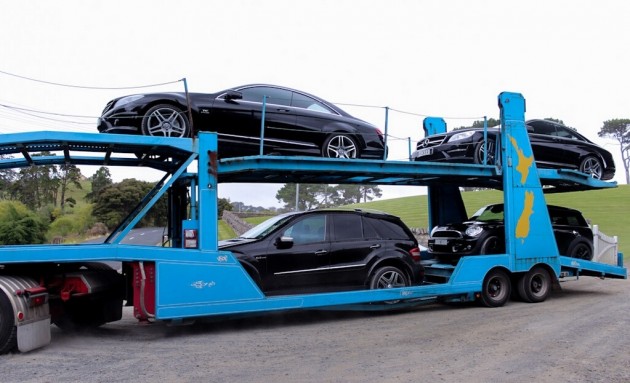 When you've got around $175 million in up to 64 different bank accounts spread around the globe it's probably very easy to become a car nut. As we can see here, his car collection includes various AMG Mercedes-Benz vehicles, such as a ML 63, CLS 65 AMG, E 63 AMG, as well as some other fine machinery.
Also seen on the trucks taking cars from the founders' $30 million Auckland mansion were a Rolls-Royce Phantom Drophead Coupe with the number plates 'GOD', a special DTM-style Mercedes-Benz CLK Coupe, and a MINI Clubman John Cooper Works.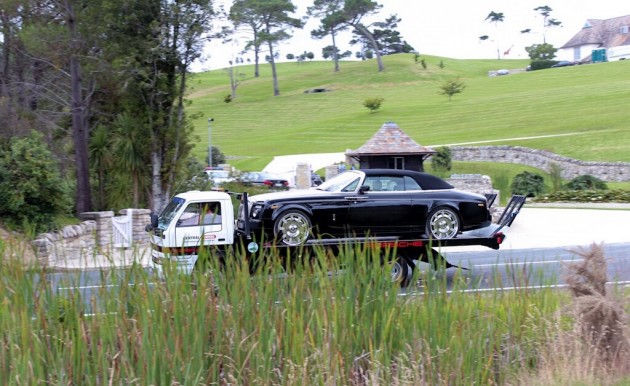 Megaupload is being investigated under suspicions that the site distributed various illegally uploaded movies, music and TV shows, all of which could have been accessed by anyone around the world using the site. Kim Schmitz, also known as Kim Dotcom, was arrested on Saturday at his New Zealand home.
There is a bit of controversy surrounding the FBI's actions to instantly have the site closed down, as many users use it for legitimately transferring documents and family photos from different parts of the world. The website has not given any indication if those files will ever be seen again.
Megaupload US lawyer has said that it will vigorously defend the site, saying that it merely offers online file storage for users.