Ferrari's inevitable SUV, known as the Purosangue (Italian word for thoroughbred), is expected to arrive in showrooms some time in 2022. And now we hear reports that it will be built on a brand-new platform which will underpin other upcoming front-engine Ferrari GT cars.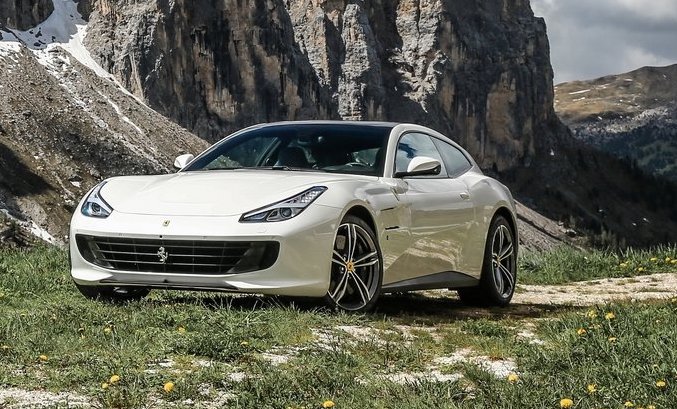 According to a recent Autocar report, the Ferrari SUV is set to push new boundaries in the areas of performance and luxury for a production SUV. It will need to fend off the likes of the Lamborghini Urus, Bentley Bentayga, and the upcoming Aston Martin DBX. In an interview with the publication, Ferrari's chief technical officer, Michael Leiters, said:
"I think we've found a concept and a package which is on one side a real SUV and will convince SUV customers to buy it, but on the other side there's a huge differentiation of concept to existing SUVs."
This will be an important model for the brand, but also a critical one. It's going to be the first proper SUV the company has ever made (not to be confused with the FF and the GTC4 Lusso, pictured), and in that sense, there could be some hurdles to face in regards to purists not being fond of the idea of Ferrari jumping onto the SUV band wagon. Leiters said:
"The challenge is to open a new segment for Ferrari. We always have very, very sharp positioning. It helps to develop cars in a certain, focused manner and easily decide certain trade-offs. The trade-off decision is totally different for us here. We will have totally new engineering challenges."
It's understood Ferrari is planning two new platforms, including one for its trademark mid-engined supercars, and another for front-mid-engined GT cars and the SUV. Both are set to accommodate V6, V8, and V12 powertrains, as well as advanced new hybrid systems.
For the SUV, both a V12 flagship engine and a V6 hybrid are on the cards. The latter of which is expected to incorporate Ferrari's upcoming turbo V6 unit, which is known to be under development as we speak. This hybrid package may find its way into other models down the track.
The Purosangue will apparently present a four-seat cabin layout that showcases Ferrari's next-generation interior theme. With that we can expect all-new infotainment and instrument cluster systems, likely fully digital, as well as an advanced head-up display system for the driver.