Toyota Australia is cutting about 350 jobs at its Altona production facilities in Victoria due to recent pressures to its operations, low sales and subsequent low production volumes. The strong Aussie dollar is also making it tough for exports.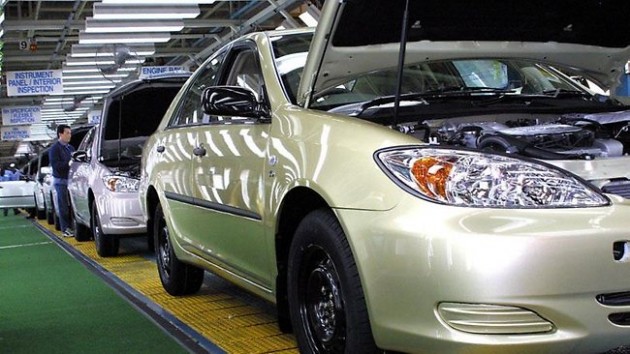 Toyota announced today that it is immediately having to 'adjust' its workforce due to "unprecedented operating conditions" putting significant pressure on current operations. As a result, around 350 workers will lose their jobs. Toyota Australia president Mr Max Yasuda said in a recent statement,
"It is unfortunate that we have to take this action and we will ensure affected employees are supported during this process. In consideration of current and anticipated market conditions this action is necessary. It is not possible to maintain our workforce at its current size.

"Toyota Australia is facing severe operating conditions resulting in unsustainable financial returns due to factors including the strong Australian currency, reduced cost competitiveness and volume decline, especially in export markets."
Yasuda also said that production has dropped off considerably in the last four years, going from 149,000 annual units per year, to just 94,000 in 2011. This year isn't expected to shape up much better.
Toyota Australia currently employs 4683 workers, it is unfortunate that the Australia automotive manufacturing industry is not coping with market demands.
Yasuda said that Toyota is planning to adjust to these tough times by adjusting the workforce, import vehicle sourcing optimisation, and work on efficiency improvements and cost improvements.
Just a few weeks ago, our other main carmakers, Holden and Ford, were on sketchy waters after both companies were looking to secure mid-term funding from their respective US parent companies to see production continue. Ford managed to secure funding which will take Falcon production out until at least 2016.
Holden, on the other hand, is still awaiting the outcome of a negotiation between the South Australian Government and Federal Government for a $200 million assistance package to take it into the future.
As a worse-case scenario, South Australian Premier Jay Weatherill was told at a meeting in Detroit that Holden's engine plant in Melbourne and car assembly line in South Australia could possibly be shut down.