Welcome to the McLaren Senna GTR. The track-only version of the track-ready-albeit-street-legal Senna. It takes its inspiration from the Senna GTR Concept car of last year.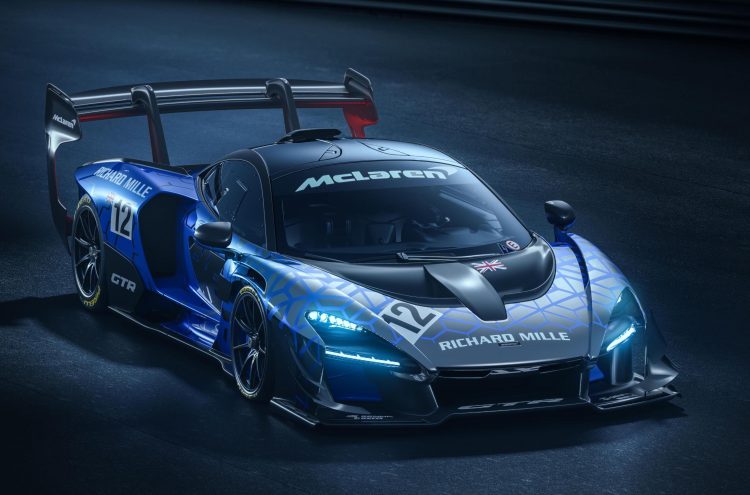 As you can see, the aero has been enhanced considerably for the exterior. Even though the regular Senna is already a concoction of wings and air-cutting fins, the GTR goes that step further. In fact, downforce peaks at an incredible 1000kg at speed, up from 800kg in the regular model.
The front splitter is re-profiled and the rear diffuser is new yet smaller than the one on the GTR concept. There's also new dive planes, and a new rear wing with LMP1-style end plates. All in all McLaren says the GTR is able to produce an equivalent level of downforce as the regular Senna but at speeds 15 per cent lower. This means downforce is happening sooner.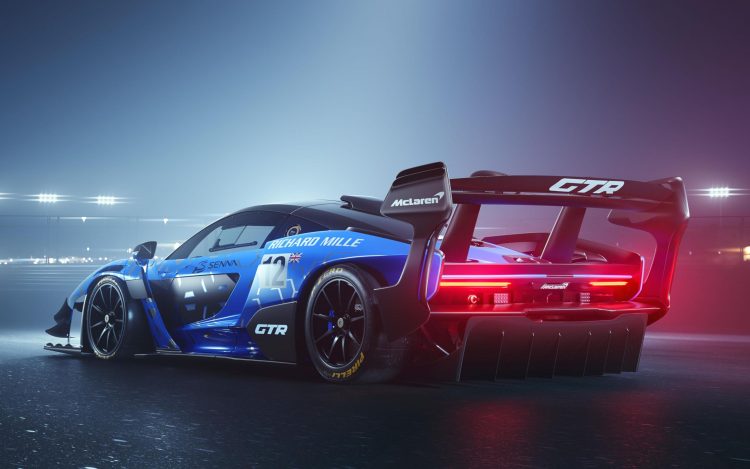 Some other design changes are applied, including wider wheel arches that accommodate 19-inch centre-lock wheels. The track is also increased, by 77mm at the front and by 68mm at the back, to help give the car a wider stance and enhance stability. Thanks to some weight reduction measures, the GTR is 10kg lighter, with a dry weight of 1188kg.
Behind the cabin is the M840TR 4.0-litre twin-turbo V8. This has been tuned via engine computer calibrations, while the removal of secondary exhaust catalysts has helped to reduce back pressure. So, instead of producing 589kW, the Senna GTR develops 607kW. Torque peaks at 800Nm as before.
To help harness all of this power and aero, the driver is presented with three driving modes; Wet, Track, and Race. The Wet setting is new and is designed to give more support from the stability and ABS systems. It's also designed to be used with wet tyres.
Production of the McLaren Senna GTR is set to commence this year, with just 75 units planned. All have already been sold, unsurprisingly.