The latest Ford Fiesta ST has been known as one of the biggest bargains of the decade, but in its first major update since being launched in 2013 Ford Australia has jacked up the price.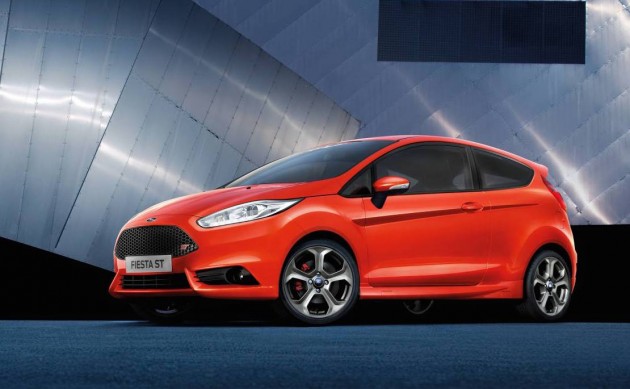 Customers needn't be too concerned though as Ford has added some worthy technology enhancements to the compact hot hatch to justify the price hike. So, what are we talking here? Prices have risen from $25,990 to $27,490 (excluding on-roads).
For the additional $1500 Ford has thrown in a much-needed new infotainment system including a 5.0-inch LCD display. The screen, up from the outgoing 4.2-inch setup, includes sat-nav and a rear-view camera as standard.
Most of the latest Ford vehicles come with a fairly comprehensive interface system, and the Fiesta ST has always been a bit behind. Even with the new layout Ford has decided to stick with the old SYNC 1 operating system and not gone with its improved 2 or 3 system.
Aside from the updated old technology, the 2017 Fiesta ST receives a number of discreet styling revisions including new grey-coloured 17-inch alloy wheels, red brakes, and new illuminated sill plates with "ST" logos.
Power comes from the same potent little 1.6-litre turbo engine producing 134kW of power (147kW during overboost) and 240Nm. PerformanceDrive has timed 0-100km/h in 6.9 seconds.
The new model arrives in Australia in September.