If you're looking to customise your Rolls-Royce, chances are, you want something that really stands out. Wald International has come up with a package that might tickle your fancy.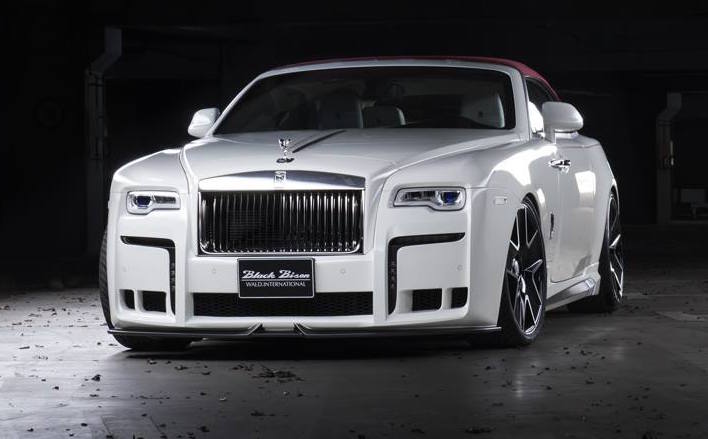 It's for the Rolls-Royce Dawn, which is the 'entry' level convertible model based on the Wraith, which itself is based on the BMW 7 Series platform. Wald's kit aims to amplify the car's road presence via a complete cosmetic upgrade.
Firstly, the bumper bars are stripped off and Wald installs its own custom-designed version complete with racy and aggressive intakes. There's also an integrated front lip spoiler lower down, while matching side skirts lead you to the rear.
Around at the back you'll find a new diffuser section lower down, a similarly-styled rear bumper bar, and a relocated exhaust layout similar to that on the Wraith.
As for the standard wheels, these are obviously not eye-catching enough. So, Wald proposes a set of Duchatlet D41C in a unique two-tone black and machined alloy look.
No changes are mentioned for the engine, but that's okay; the Dawn comes with a 6.6-litre twin-turbo V12 from factory that develops 420kW and 780Nm, good for a 0-100km/h time of 5.0 seconds.