How's this for a stunning piece of design? It's the new concept car by DS Automobiles, called the DS E-TENSE. We think it should be called IN-TENSE.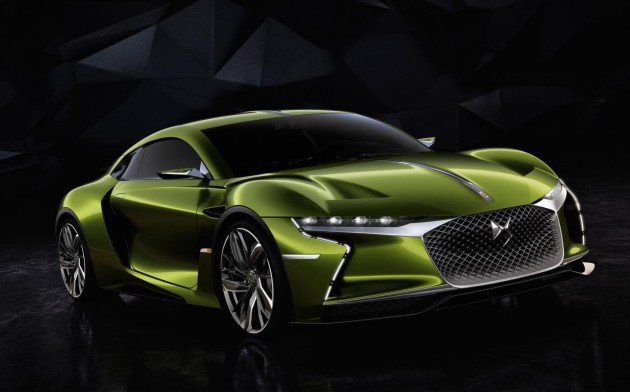 DS Automobiles, a sub-brand of Citroen, says the concept perfectly encapsulates the stylistic and technological vision of the brand, while providing a preview into its future design and powertrain direction.
It stands 4.7m in length and just 1.29m tall, leaving for a low-slung and very sleek 2+2 coupe layout. At the front are a set of futuristic LED headlights, a DS-themed large front grille, and sporty aero accents below.
The interior of the E-TENSE is apparently just as exquisite, featuring fine materials that took upholsterers 800 hours to design and construct, with the traditional watchstrap style wrapping for the seats and dashboard. Cold steel is also used for parts of the dash and tulip-shaped sections of the steering wheel, DS says.
Perhaps the most interesting element to the concept is the power source. Using technology derived from Formula E motorsport, the 1.8 tonne E-TENSE is a fully electric vehicle. The system generates 300kW of power and 516Nm of torque, which is enough to see 0-100km/h done and dusted in just 4.5 seconds. The full-charge range is rated at 360km on the urban cycle and 310km on a mixed cycle.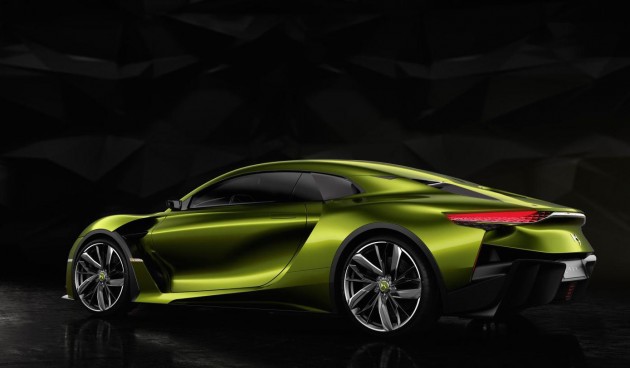 Underneath it all is a monocoque chassis made from carbon fibre, with independent superimposed double wishbone suspension ensuring optimum handling. The batteries are stored below the floor to lower the centre of gravity, further aiding cornering performance.
Of course, such a beautiful piece of work isn't going to go into production any time soon but elements are expected to inspire future DS models. It makes its full debut at the Geneva show next week where it is sure to attract a lot of attention.