McLaren's MSO customisation department is up to its usual tricks, this time turning its attention to the new McLaren GT. A special package has been put together for the Pebble Beach Concours d'Elegance event this weekend.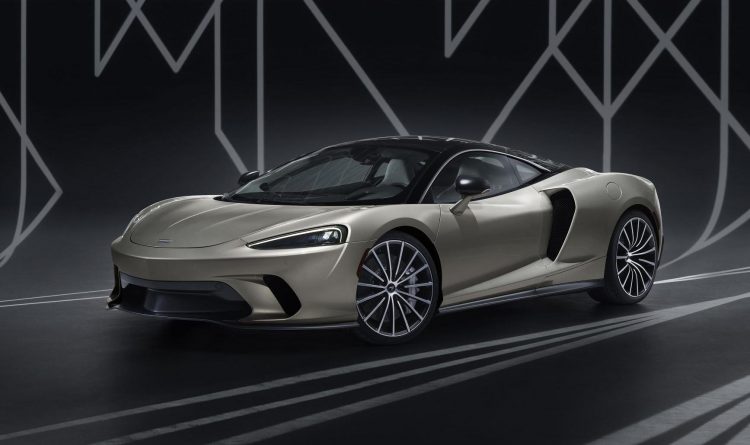 Called the McLaren GT by MSO, the bespoke supercar showcases the personalisation possibilities available to customers. For example, the exterior is coated in a newly-developed MSO Defined Flux Silver paint job, while contrasting MSO Bespoke Satin Graphite highlights are added for the side skirts, front splitter, side mirrors and rear diffuser.
The exterior also shows off MSO Bespoke Satin Graphite Iron brake calipers, with the MSO Bright Pack which adds chrome trims for the window surrounds. A polished titanium exhaust finisher and gloss black diamond-cut wheels complete the look.
It doesn't stop there, though. The interior is also given an exclusive makeover. Around the cabin you'll notice MSO Bespoke Silver Infused Carbon Fibre highlights, such as for the paddle shifters, while the leather upholstery is made up of Flux White with contrasting Satin Graphite. It's all held together with MSO Bespoke Geoform stitching.
As per the regular GT, this show car features a 4.0-litre twin-turbo V8 that belts out 456kW and 630Nm. It's matched to a seven-speed dual-clutch transmission with rear-wheel drive. Acceleration from 0-100km/h takes just 3.2 seconds, with 0-200km/h coming up in 9.0 seconds. Speaking about the car, Ansar Ali, managing director of McLaren Special Operations, said:
"We believe that the McLaren GT has class leading elegance and sophistication, and is the perfect car to further personalise, whether it be through an MSO Defined or MSO Bespoke option, or alternatively, a unique, customer inspired design that MSO delivers a stunning interpretation of."
The car will be on show during the Concours d'Elegance event, specifically, at the Concept Lawn, on August 18. Buyers can of course opt for any of the enhancements shown when ordering their GT model.