The all-new BMW X2 has been officially unveiled, coming in as BMW's new sporty compact SUV to slot next to the X1. It will be available in racy M Sport form, as well as with a new M Sport X pack.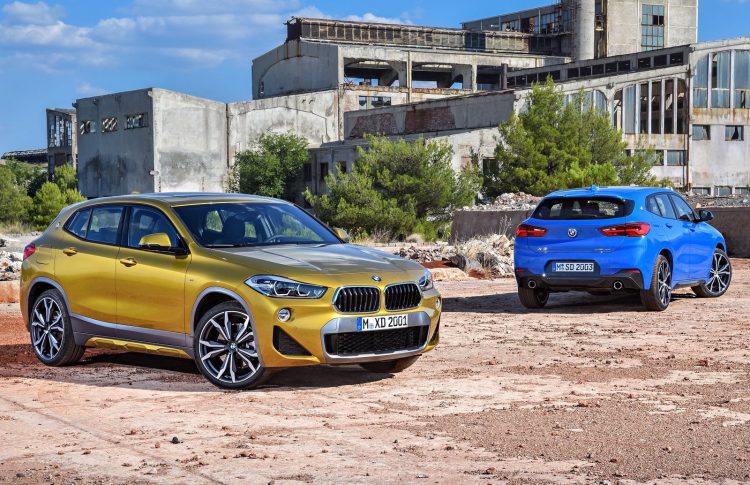 Starting with the powertrains. BMW will launch the new X2 with three different engine choices initially, spanning from the 141kW xDrive20i, the 140kW xDrive20d, to the top 170kW xDrive25d. Fuel consumption averages range from 5.9L/100km, 4.8L/100km, to 5.3L/100km, respectively.
Later down the track the company is also planning some two-wheel drive variants, including a 103kW sDrive18i, which uses a three-cylinder engine, up to a 110kW sDrive18d, and sDrive20i. All-wheel drive will be offered in some of these too. In terms of performance, the quickest model is the xDrive25d, capable of 0-100km/h in 6.7 seconds, followed by the sDrive20i that does it in 7.7 seconds.
As for the design, the new X2 takes BMW's styling language to new levels. It's heavily inspired by the X2 concept car, featuring a low-profile cabin glasshouse area, bolstered wheel arches, and a wide and low overall silhouette. There's also some big kidney grilles at the front, sporty side clusters for the fog lights, and a curvy rear end with a small rear windscreen.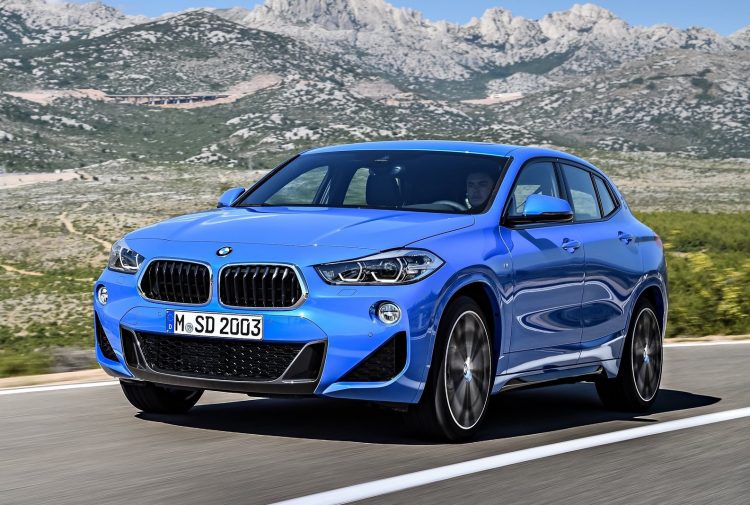 BMW will be offering customers its often-optioned M Sport pack for the X2, bringing in a range of M Sport trimmings (blue car pictured), big wheels (up to 20 inches), and a unique bodykit with colour coded body parts. The new M Sport X package (yellow/gold car) adds cladding inserts in Frozen Grey, with other colours and highlights inspired by rally cars. M Sport Dynamic Damper Control will be offered as well, bringing ride height down by 10mm.
The X2 will be available with BMW's latest technologies and luxuries inside, including BMW ConnectedDrive Services, head-up display, Driving Assistance Plus with Parking Assistant, and optional Apple CarPlay. A wide touch-screen iDrive 6 interface sits atop the dash. Finer details regarding specs for the Australian models are yet to be confirmed.
BMW is planning a market entry for the X2 in March next year. Australian details are yet to be confirmed, but it is expected to become one of the company's more popular models.