The 2020 Lexus RX facelift has been revealed today, bringing in some refreshes in technology and styling, while the powertrains carry over from the current model.
Let's first talk about the styling. Lexus has applied some minor tweaks to various areas. Chief among which, at the front are some new, slimmer headlights featuring advanced LED auto high-beams and "blade-scan" technology. In between these is an updated 'spindle' grille, and around at the back are some L-shape combination taillights. Wind that back for a minute, you might be wondering, what is blade-scan technology? Well, Lexus explains:
"A Lexus innovation precisely controls light distribution by adopting a fast-spinning blade mirror that transfers light to a lens to illuminate the road ahead. The new system synchronises the rotation of the blade mirror with switching the LED headlights off and on."
Lexus says drivers will be able to see difficult areas such as road shoulders, as well as spot pedestrians and road signs much earlier than without the technology. And this is all without dazzling oncoming drivers.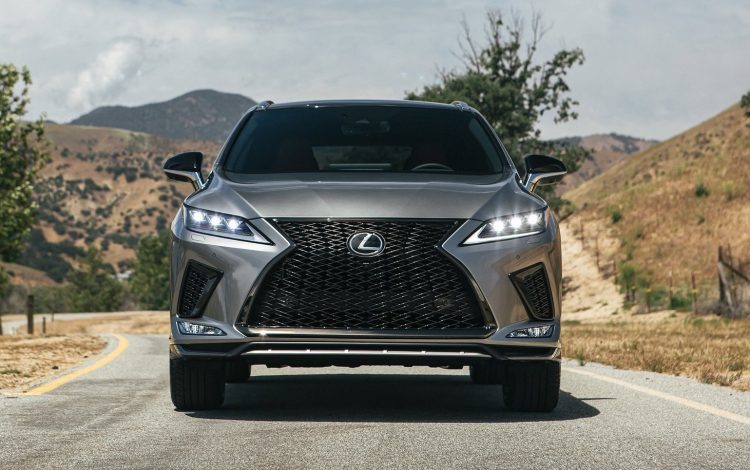 While we're talking about driving, Lexus has made some revisions to the suspension and increased the body rigidity. Some redeveloped dampers have been installed featuring a "friction-control device" that aims to reduce vibrations. Increased rigidity comes thanks to an extensive use of laser-screw welding and spot welding, and high-strength adhesive.
As a result, Lexus promises more agile handling for the 2020 RX. Hollow stabiliser bars that are stiffer and thicker have also been introduced to help reduce body roll and improve steering response.
Lastly, the interior has come in for a more modern touch up. Atop the dash is an updated media screen which finally comes with Android Auto and Apple CarPlay. In fact, the 2020 Lexus RX will be the first Lexus model to arrive in Australia with these popular connectivity systems. There's also touch-screen functionality (finally) as well as the remote touch pad to operate the interface.
For the third-row seats in the RX L, Lexus has applied a mechanism for two different seat positions so users can open up legroom when needed, or maximise boot space. No capacity figures for the boot have been mentioned as yet.
Lexus Australia confirms the 2020 RX will go on sale locally during the fourth quarter of this year. The familiar 175kW 2.0-litre turbo four-cylinder (RX 200t/RX 300), 216kW 3.5-litre V6 (RX 350), and 230kW 3.5-litre hybrid (RX 450h) will carry over unchanged, the company says. Prices are yet to be announced.