McLaren is planning a revival of the legendary Longtail name with a new Super Series model, called the 675LT. It's set to be the lightest weight and quickest 650S-based model yet.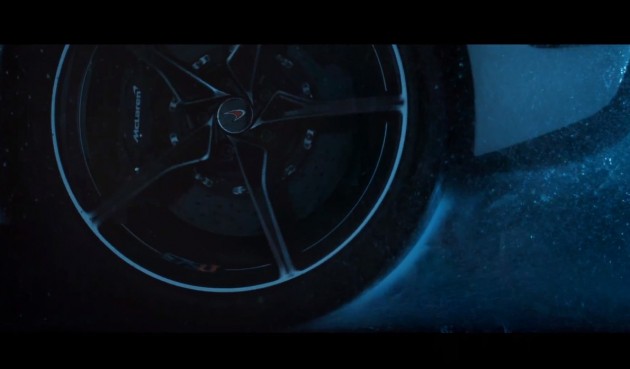 So far the company has only released this very short teaser film which gives out little clues as to what the car will look like, apart from the wheel design. Judging by the name though it is expected to feature a long rear end to pay tribute the famous Le Mans McLaren F1 GTR race car.
McLaren is describing the model as a modern day interpretation of the F1 GTR, equipped with a boosted version of the company's 3.8-litre twin-turbo V8. The engine will produce, you guessed it, 675PS (497kW). This alone should make it an extremely quick car.
Details on performance haven't been mentioned, however, McLaren promises "startling" figures. It will come with optimised aerodynamics and more downforce than any other Super Series model, and a degree of weight reduction. The company said,
"The 675LT will join the core range of McLaren supercars alongside the existing 650S and Asia-only 625C to form the newly named McLaren Super Series which sits above the recently announced Sports Series in the range hierarchy."
More specs and images of the car will be unveiled at the 2015 Geneva Motor Show starting March 3. It will be very interesting to see what the car looks like. Market deliveries will take place later this year.