Lamborghini is rumoured to be planning a special edition beast of a car called the Centenario LP770-4 to celebrate the company founder's 100th birthday.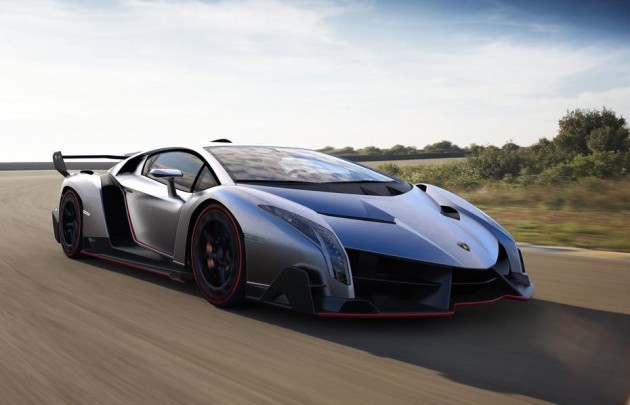 Ferruccio Lamborghini was born on April 28, 1916. And according to European media, there is a very special edition being planned to help mark the occasion. Previously thought to be called the Hyperveloce, the car, now known as the Centenario, is set to be based on the Aventador.
Reports predict a 2016 Geneva Motor Show debut in March, where it will show off an extravagant body never before seen. It is expected to be somewhat inspired by the limited edition Veneno which was unveiled at the 2013 Geneva show.
The car is likely to be road legal however, which means it probably won't come with such dramatic aero parts as those seen on the Veneno. We can expect some bespoke detailing and logos spread throughout too.
In the engine compartment, there's talk of a 6.5-litre naturally aspirated V12 producing 567kW (770PS). As the purported name suggests, it will retain an all-wheel drive system just like the regular Aventador.
Since the regular LP700 Aventador can cover 0-100km/h in 2.9 seconds, and the LP750 Superveloce can do it in 2.8 seconds, we'd be betting on a 0-100km/h time of around 2.7 seconds or less for the special edition.
Being such a celebratory model, production will be strictly limited. Rumours suggest around 20 examples, while others suggest 20 coupes and 10 roadsters. This should be one to look forward to.