BMW is grouping together its most elite vehicles into a sub-brand, identified by a black and white interpretation of BMW's Bavarian-coloured logo.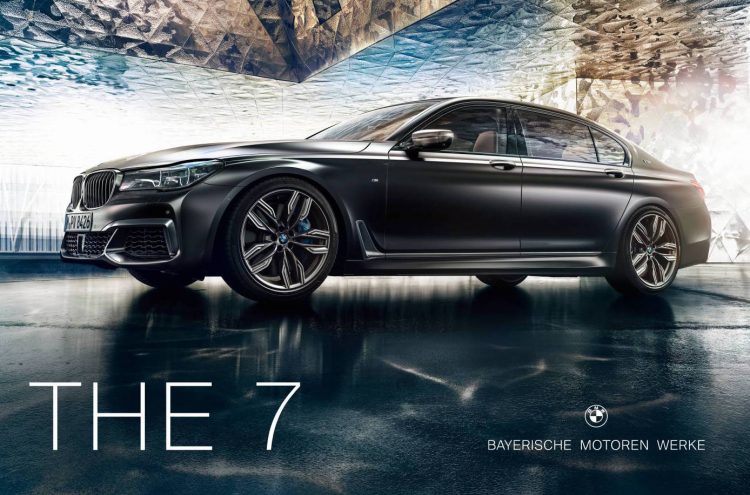 Cars to be included in this exclusive branding are the BMW 7 Series, along with the upcoming X7 SUV, the new 8 Series coupe, and the i8 and i8 Roadster hybrid sports cars. BMW will be giving the new branding its first public presence at the Frankfurt motor show next week.
Like a number of other carmakers, BMW already has multiple sub-brands, including M for the performance cars, and M Performance for the semi-performance cars, and more recently the i brand for dedicated eco models and the iPerformance brand for the eco-inspired electric and hybrid variants of existing model lines.
BMW says it is focusing on the continued development of relationships with customers with the new branding, via experience and emotion and with bespoke offerings. For example, if a BMW 7 Series customer requires additional transport capacity, they can jump straight into a BMW X7, or an 8 Series. There's also tailored service appointments with pick-up and return services.
With the new luxury logo is the company's name written out in full; Bayerische Motoren Werke, which translates to Bavarian Motor Works. In a recent statement, BMW explained:
"With its classical, understated aesthetic and the company's original name spelt out, the logo highlights BMW's inimitable history. The daring to explore standalone solutions and concepts, and the ability to take on challenges and emerge from them stronger, are deeply-rooted elements of BMW heritage. This approach – encompassing everything from the first altitude-world-record-breaking aero engine to the launch of the BMW i brand – has proven to be a recipe for success, as well as showcasing the company's passion, confidence and gift for bringing the future into the present day."
A group of cars from the exclusive fleet will be on display at the Frankfurt show.