McLaren has lifted the covers off the new 675LT 'longtail' ahead of its Geneva Motor Show debut next week. The new model is designed to commemorate the legendary longtail McLaren F1 Le Mans racer.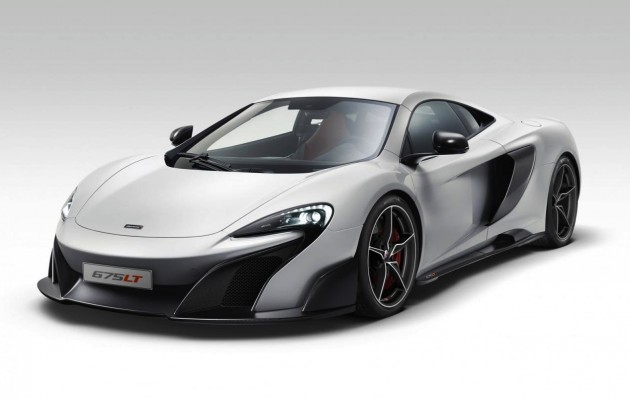 The company is calling it the most track-focused Super Series model it has ever made, based on the 650S. It is a road legal vehicle which will come in coupe form only, featuring a "significantly enhanced" engine.
Sitting behind the driver is the M838TL 3.8-litre twin-turbo V8 that's also seen in all other current McLaren vehicles. In the 675LT, power is be boosted to 497kW (675PS) and 700Nm thanks to various revisions, including 50 per cent new components, McLaren says.
There are new turbochargers, changes to the cylinder heads and exhaust manifolds, uprated camshafts, and new con-rods. With these, the 675LT is able to cover 0-100km/h in just 2.9 seconds, which is not bad considering this is a rear-wheel drive vehicle.
Now, onto perhaps the highlight of the car; the body. It is, as the name suggests, a longer and lower profile vehicle than any of its brothers. There's an extended carbon fibre front splitter, extended door blades, and a big air brake spoiler at the back which is 50 per cent bigger than the one on the 650S.
Despite the body modifications, the 675LT weighs in at just 1230kg. Such a low weight obviously contributes to exceptional driving performance, including enhanced handling and braking. McLaren says,
"As it was nearly 20 years ago, weight reduction has been a key focus throughout the development programme for the 675LT and, in a subtle nod to its bigger brother, the result is a saving of over 100kgs over the other models in the Super Series. In the pursuit of minimal weight, and to suit its purposeful intent, even air conditioning has been removed, but can specified as a no cost option."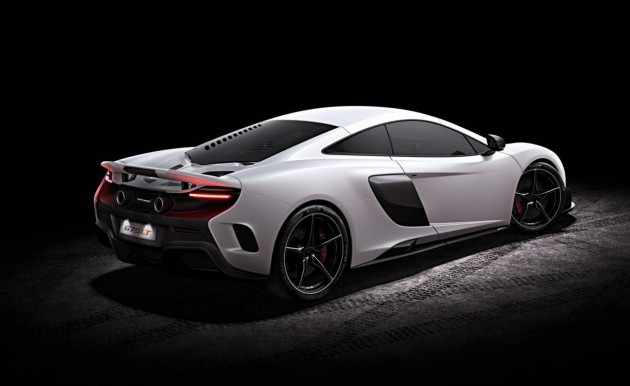 Inside, it's a similar theme to the outside. There's a pair of lightweight carbon-shelled bucket seats to hold you in, Alcantara trimming, and a large touch-screen interface for most of the car's on-board controls. McLaren has also scattered some 675LT logos around the place to help it stand out even more.
A full debut will take place at the Geneva Motor Show next week, before hitting the market soon after. Prices are yet to be announced.