Ford has released another teaser in the build up to the 2015 Ford Mustang unveiling taking place tomorrow. Meanwhile, it seems at least one international magazine may have had early access to the car, potentially resulting in an early reveal.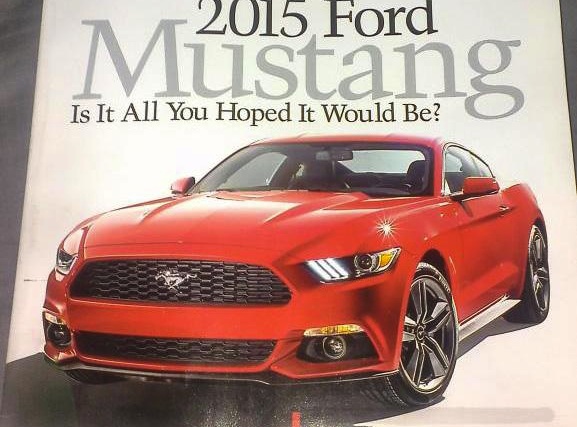 Autoweek magazine appears to have had access to the new model for a photo shoot for an upcoming issue. Images show the face of the new model, which does look as expected with Ford's latest wide-open grille layout paired with the traditional fastback silhouette.
PerformanceDrive will be on site at the Australian part of the global unveiling in Sydney tomorrow, as Ford lifts the covers on what is turning out to be one of the most anticipated cars of this year.
Ford will reveal the car in five different locations simultaneously around the world, including in Australia, as the company pushes its latest 'Go Further' global marketing campaign.
As we know, the new model will go on sale in various markets around the world, including Australia. It will become Ford's halo model when it arrives locally in 2016, especially with the death of the Ford Falcon taking place the same year.
Very little details have been revealed at this stage in terms of specifications. It's believed the new model will shed around 90kg in weight to help improve economy and performance, while a new EcoBoost four-cylinder may be part of the lineup for the very first time.
The company is also planning to reveal two other new models at its European location, Ford said in a recent statement. It's unknown what the models will be.
Click play below to see the teaser, and be sure to stay tuned tomorrow evening as we bring you live images and details of the official debut.