Citroën will unveil a concept variation of its lovable C4 Cactus at next month's Frankfurt Motor Show, which will pay tribute to the 2CV-based Méhari produced between 1968 and 1988.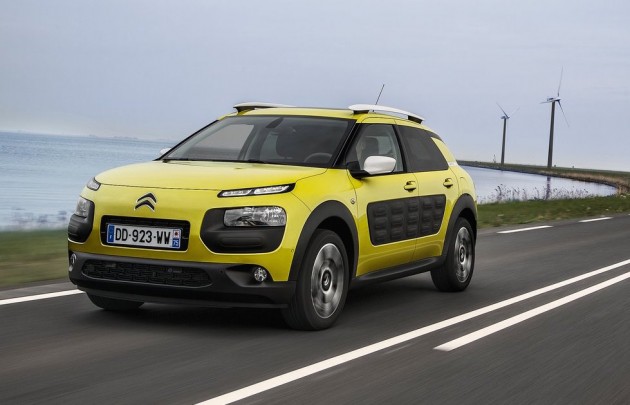 Similar in philosophy to the British Mini Moke, in that it was a doorless, soft-topped and spartan, the Méhari was initially designed as a military vehicle and relied on the 2CV's 602cc flat-twin to ferry around its plastic body. A rare 4×4 version was also produced between 1979 and 1983, resulting in one of the first 4×4 vehicles at the time with fully independent suspension.
Citroën CEO Linda Jackson had already promised this year a "fresh and invigorating" derivative of the Cactus that "revisits the spirit of the legendary Méhari".
The Cactus is a sound basis for a Méhari, as many see it as a return to form for the formerly-quirky French icon, whose notable efforts such as the novel 2CV and almost-surreal DS gave way to more conventional designs throughout the '80s and '90s. The Cactus is very light weight, has a very utilitarian interior with a level of cleverness and innovation rarely seen these days. The prickly little guy lands in Australia around January 2016, as reported in our Top 10 SUVs coming to Australia special feature.
The Cactus 'Méhari' will be joined by the Aircross concept revealed in April, in addition to European market C1, C4, Berlingo and Multispace, the C5 and DS 3, DS 4 and DS 5 models. Stay tuned for more Frankfurt Motor Show related news as it comes to hand. The event starts on September 15 (press day), and opens to the public on September 17.