Based on the already epic 2012 BMW M5, Manhart Racing in Germany has developed a performance upgrade package called the MH5 S Biturbo.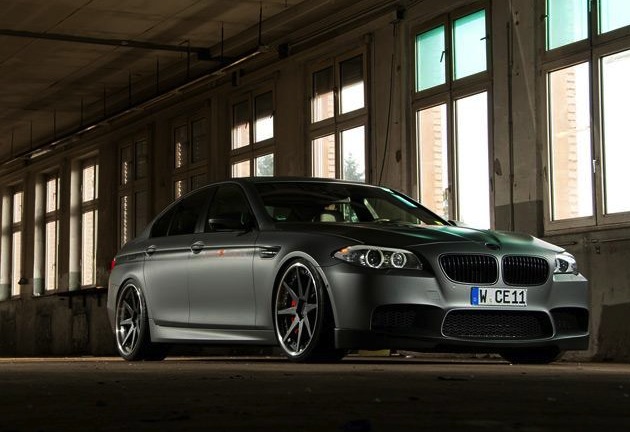 As the name suggests, the scorchingly fast sedan retains the twin-turbo engine setup. In the standard M5, power comes from a 4.4-litre twin-turbo V8 producing 412kW and 680Nm. Once Manhart is done with it, power is boosted to a whopping 475kW and 773Nm.
Increases come thanks to a retuned engine computer providing more air and fuel for the combustion, a freer flowing carbon fibre air intake system, and a freer flowing sports exhaust. Just with these relatively minor mods the horsepower level is taken to 646hp.
We have to remember, the standard M5 has been known to produce more than what the manufacturer tells us. An owner of a stock version recently run some figures on a dyno in the US and it punched out 393kW at the wheels.
Other than the engine changes, Manhart also fits a set of adjustable KW Clubsport coilovers front and rear for the ultimate in handling versatility, as well a beefy drive shaft support to keep the important bits in check.
To top it all off the MH5 S Biturbo project car features a set of ADV.1 21-inch alloy wheels, and a number of discreet yet purposeful carbon fibre body styling enhancements.