Who is buying a car straight after the Christmas and New Year period? We're not sure, but we can tell you what types of cars they are buying thanks to the release of the Australian VFACTS figures for new vehicle registrations in January.
Before we get to the best-selling vehicles, which company sold the most in January? Toyota has kicked off the year with a great start once again, followed not far behind by Mazda and Hyundai. Holden has slipped to fourth position for the first month of the year, while Kia pushes into 10th in front of Mercedes-Benz. The top 10 most popular brands for January 2016 were as follows:
Toyota – 12,453 (down from 21,217 of December)
Mazda – 10,016 (up from 9708)
Hyundai – 7001 (down from 7159)
Holden – 6824 (down from 9146)
Ford – 5504 (down from 6290)
Mitsubishi – 5007 (down from 7500)
Nissan – 5563 (up from 5012)
Volkswagen – 4341 (down from 4458)
Subaru – 3405 (down from 3609)
Kia – 3116 (up from 2531)
So, what vehicle did most people feel the need to go out and buy straight after the holiday period? Mazda actually managed to sell more Mazda3s in January than in December. Hyundai is the elephant in the room though, bursting into the top five for the first time with the new Tucson. The top five best-selling vehicles for January 2016 were as follows:
Mazda3 – 3722 (up from 3445)
Toyota Corolla – 2758 (down from 3469)
Ford Ranger – 2418 (down from 2836)
Toyota HiLux – 2341 (down from 3133)
Hyundai Tucson – 2065 (up from 1672)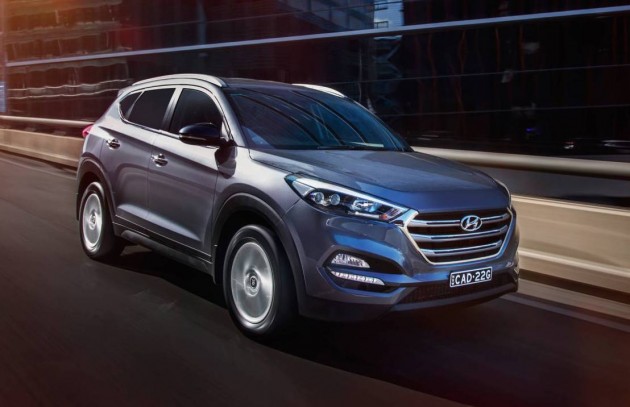 Kicking off with the Medium Cars under $60,000 class, the Toyota Camry makes a good start to the year reporting the highest sales (503). It hasn't been able to match its extraordinary lead it held in December where it posted the biggest overall vehicle sales figure in the country. The Mazda6 (392) and Subaru Liberty (356) are not far behind for the start of 2016.
Up in the premium Medium Cars over $60,000 segment, the top three standings remain unchanged from December. The Mercedes C-Class is the clear favourite, while the new Jaguar XE is starting to make its mark. The top five best-selling vehicles in this class were as follows:
Mercedes-Benz C-Class – 503 (down from 571)
BMW 3 Series – 389 (up from 287)
Mercedes-Benz CLA-Class – 219 (down from 262)
Jaguar XE – 150 (up from 147)
Audi A4 – 146 (down from 147)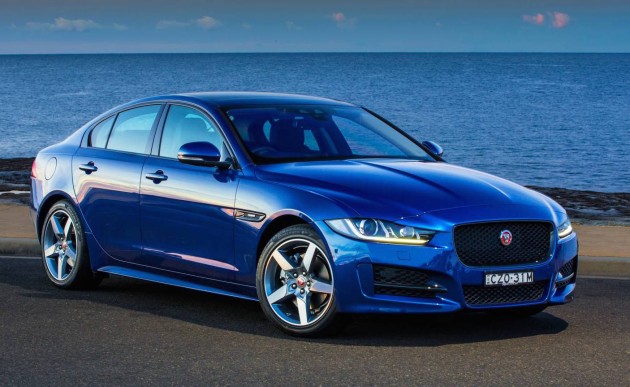 Over in the home-grown Large Cars under $70,000 class, sales aren't looking good. The Holden Commodore was the most popular with just 1242 sales (down from 2622 of December), however, the Ford Falcon closed the month with just 235 sales (down from 333) – not a great start to its last-ever year on the market. The Toyota Aurion reported terrible sales too, with just 69 sold.
Stepping up to the Large Cars over $70,000 category, numbers look pretty grim for all vehicles. However, this is a common trend for this time of year in this segment. For example, the best-selling model, the Mercedes E-Class, reported 64 sales in Jan 2016, up from just 59 sales in the same month in 2015. The top five best-selling vehicles in this segment in January 2016 were as follows:
Mercedes-Benz E-Class – 64 (down from 275 of December)
Audi A6 – 47 (down from 78)
BMW 5 Series – 41 (down from 92)
Mercedes-Benz CLS-Class – 29 (down from 38)
Maserati Ghibli – 23 (up from 21)
In the entry-level Sports Car under $80,000 segment, most buyers flocked to the new Ford Mustang. It has achieved huge popularity – even before it went on sale buyers were lining up out the door. It's understood consumers making an order today and beyond won't take delivery until 2017 – if only the higher-ups at Ford realised the local potential of the muscle car years ago. The top five best-selling vehicles in this class for the month were as follows:
Ford Mustang – 389 (up from 121 of December)
Hyundai Veloster – 215 (up from 101)
BMW 2 Series Coupe/Convertible – 205 (up from 134)
Toyota 86 – 194 (down from 197)
Holden Astra Sport – 125 (down from 159)
(Subaru WRX – 285 [down from 377] – not officially in this segment)
Up a notch, and the Sport Cars over $80,000 class saw the BMW 4 Series make a decent start to the year. Most other models dropped from the previous month, understandably given the time of the year. The Lexus RC was the runner-up, perhaps due to slumping sales of the regular front-runners. The top five best-selling vehicles in this category were as follows:
BMW 4 Series Coupe/Convertible – 125 (up from 114)
Lexus RC – 47 (down from 68)
Audi A5 – 40 (down from 47)
Audi TT – 37 (down from 43)
Porsche Cayman – 35 (up from 8)
Lastly, the Sport Cars over $200,000 segment didn't attract the biggest crowds. However, it didn't stop the iconic Porsche 911 from firing off to a cracking start. Lamborghini also reported very impressive numbers (rich daddy Xmas presents perhaps?) The top five best-selling vehicles in the class during January 2016 were as follows:
Porsche 911 – 48 (up from 14)
Lamborghini (not specified) – 22 (up from 0)
BMW 6 Series – 21 (up from 9)
Mercedes-AMG GT – 15 (down from 21)
Ferrari (not specified) – 13 (down from 16)
As for the ever-popular Combined 4×2 and 4×4 ute classes, the otherwise popular Toyota HiLux actually starts the year in second place. This was due to impressive sales of the Ford Ranger. The Holden Colorado and Nissan Navara also posted good start-of-year figures. The top 10 best-selling utes (4×2 and 4×4 combined) for January 2016 were as follows:
Ford Ranger – 2418 (down from 2836)
Toyota HiLux – 2341 (down from 3133)
Holden Colorado – 1691 (up from 1593)
Nissan Navara – 1670 (up from 868)
Mitsubishi Triton – 1405 (down from 2134)
Mazda BT-50 – 1055 (up from 928)
Isuzu D-Max – 889 (down from 1434)
Volkswagen Amarok – 592 (down from 728)
Foton Tunland – 67 (up from 63)
Ssangyong Actyon Sports – 12 (up from 9)
And finally we have the SUVs. These are becoming more and more popular with each year that passes by. The clear favourite for the month was the Hyundai Tucson, which reported a good enough figure to place it into the overall top five best-selling vehicles of the month, as mentioned above.
Interestingly, the smaller classes saw little movement in terms of model rankings. Also, VFACTS has decided to shift the Lexus NX out of the small category and into the medium class, leaving the new BMW X1 to claim third place in the small category.
Higher up, we see the Toyota Prado is out to a brilliant start, while the new Audi Q7 has stamped a firm position in the premium market. The Mercedes-Benz GLC also held onto a commanding lead in the premium medium segment. The top three best-selling SUVs in each category for January 2016 were as follows:
SUV Small above $40,000:
Mercedes-Benz GLA-Class – 288 (equal)
Audi Q3 – 250 (down from 265)
BMW X1 – 183 (up from 161)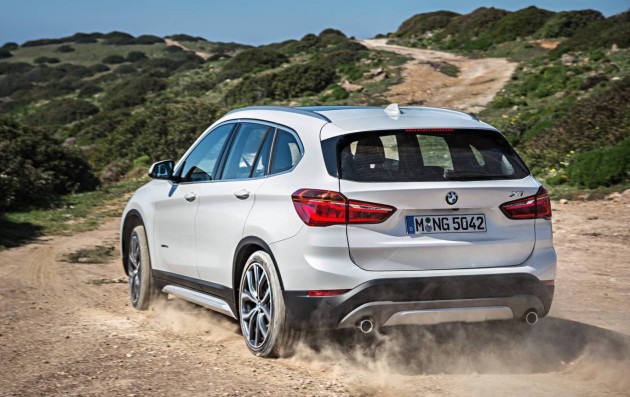 SUV Medium under $60,000:
Mazda CX-5 – 1750 (down from 1917)
Hyundai Tucson – 2065 (up from 1672)
Toyota RAV4 – 1440 (down from 1630)
SUV Large above $70,000:
Audi Q7 – 513 (up from 389)
Land Rover Discovery – 258 (down from 292)
BMW X5 – 254 (down from 258)
SUV Upper Large under $100,000:
Toyota LandCruiser – 685 (down from 823)
Nissan Patrol – 101 (down from 110)
Total new vehicle sales in Australia in January were down on December figures, understandably. During January, Australian consumers bought 84,373 vehicles, compared with 99,616 in December. Sales were up 2.7 per cent compared with January 2015 though, meaning year-to-date figures are up 2.7 per cent.