Holden driver Greg Murphy is in doubt for the next four rounds of the V8 Supercars after suffering more back problems.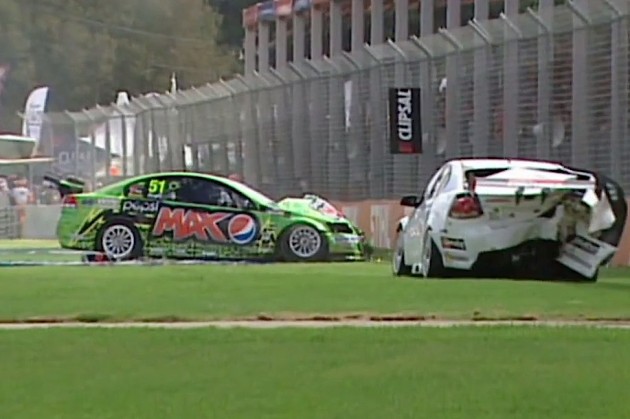 Murphy had surgery earlier in the year after a huge accident during Sunday qualifying at the season-opening Clipsal 500. He'll now have to have a second operation in Melbourne, next week.
"Despite the discectomy procedure I had after Clipsal, the disc has continued to rupture and I've been in a fair amount of pain and discomfort this week," Murphy recently said.

"I need to get the vertebrae fused to sort this once and for all and while it means I'll be out of the car for the next three months, I expect to be 100 per cent and back racing for the Pepsi Max Crew here in Australia and Mike Pero Racing in New Zealand by the end of September."
The next round Murph is likely to return is the one he's won four times, the Bathurst 1000.
"It's obviously not ideal – being out of the car is never good in motorsport, but Kelly Racing and all my sponsors on both sides of the Tasman have been incredibly understanding and supportive," Murphy said.

"My medical team has assured me that I will have no lasting effects from this operation which is expected to fast track a full recovery.

"I need to focus on my operation but I know contingency plans are already well under way for the rounds ahead and would expect announcements on who will fill in for me while I am out of action very soon."
Kelly Racing will announce his substitute before the next round of the V8 season in Darwin which starts on June 15.
Take a look at the video below to see the initial incident.