Some more details are being spread about the new BMW X6 M50d and BMW M550d models. Both will feature a triple-turbo performance diesel engine.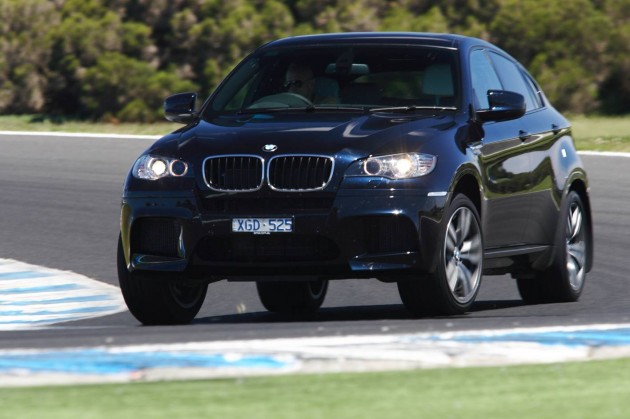 (BMW X6 M shown)
The first new vehicle to use the new engine is set to be the BMW M550d xDrive all-wheel drive sedan. It'll make up the range as the most powerful diesel sedan ever in the company's lineup.
Reports say, with help from a 3.0-litre straight six triple turbo-diesel engine producing 280kW of power and a wall-smashing 740Nm of torque, it'll shift from 0-100km/h in just 4.7 seconds. This will make it the quickest accelerating production diesel sedan on the market.
Although it will run on diesel, the upshot is good fuel economy. Incredible, in fact, as it is said to use just 6.3L/100km on the combined cycle, and emit 165gm of CO2/km. Simply excellent figures, however, official figures are yet to be revealed.
If you enjoy slightly rugged terrain, the first SUV to adopt the engine will be the BMW X6 M50d (badge name not yet official), a vehicle that will join the lineup as an additional variant to the current high performance BMW X6 M.
Engine specifications will be the same as the M550d, and it will crack an equally incredible 0-100km/h sprint in just 4.9 seconds – only 0.2 seconds behind the petrol 4.4-litre twin-turbo V8 X6 M (pictured).
The BMW M550d is set hit the market in March 2012, while the BMW X6 M50d will follow in April. If everything is according to this leaked information anyway.
Stay tuned for official dates and pricing, and Australian market details in the very near future.